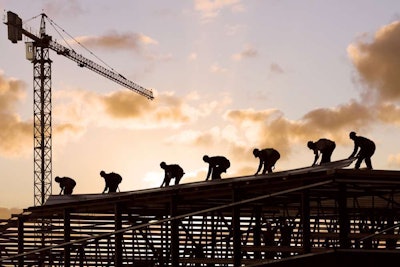 The Seattle City Council is mulling over creating an ordinance that would require construction companies contracted by the city to hire a certain number of local workers for each job.
According to a report from KIRO Radio, Seattle City Council member Sally Clark said the council is taking action after an analysis of construction projects in the Seattle area showed that "a lot of the people who work on our capitol projects, they not only don't live in Seattle, they don't live in King County."
However, the council's good intention of looking to ensure at least some of its construction funding is invested in local workers, has collided with the stark reality of a shortage of skilled workers that is having a wide range of effects on contractors and projects across the country.
The council met with builders, construction workers and policy experts earlier this year on the issue and Clark told KIRO there are still "far more questions than answers."
In addition to figuring how to define what a "local worker" is and how to regulate that requirement, some argue the measure would do more harm than good because there aren't enough skilled workers in the city to meet the increased demand from contractors that would result from the ordinance.
Clark says the only way the ordinance can work is if the city works to train up enough workers.
You can listen to KIRO's interview with Clark at mynorthwest.com by clicking here.