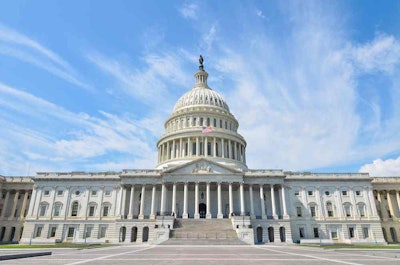 As the House of Representatives prepares to consider the immigration bill that recently passed the Senate, construction industry lobbyists are preparing for their final chance to increase the limit on guest worker visas offered to the industry.
According to a report from the Washington Post, construction industry advocates say more than 200,000 new workers will need to be hired each year to meet demand. The need for workers is being seen across the country as reports of skilled labor shortages continue to roll in from state after state.
However, the industry is only supplied with 15,000 of the 200,000 foreign guest worker visas available each year.
The Post report lays out an difficult road for construction lobbyists as that cap on construction visas has been firmly set thanks to an unusual alliance between Democrats and Republicans in Congress.
The labor unions, namely the AFL-CIO, have pressured Democrats to limit guest worker visas to protect American jobs and wages while Republicans are wary of adding visas of any kind.
But industry representatives haven't given up. The report says that officials from Associated General Contractors of American plan to call and make office visits to "key GOP members" during the Fourth of July recess to stress the importance of upping the visa limit.
And, conservative Reps. Raúl R. Labrador (R-Idaho) and Ted Poe (R-Tex.), are in the process of drafting a measure that would give construction industry officials the number of visas they are looking for.
But the lawmakers who have supported the limit see eye-to-eye with the labor unions. "Construction work is work that Americans will do," as Sen. Marco Rubio (R-Florida) told Greta Van Susteren on Fox News.
"And so you probably don't need as many guest workers for construction," Rubio said. "And some people would dispute that, but for example, you probably have [more] domestic labor available for construction than you do, for example, picking tomatoes in a field down in South Florida."