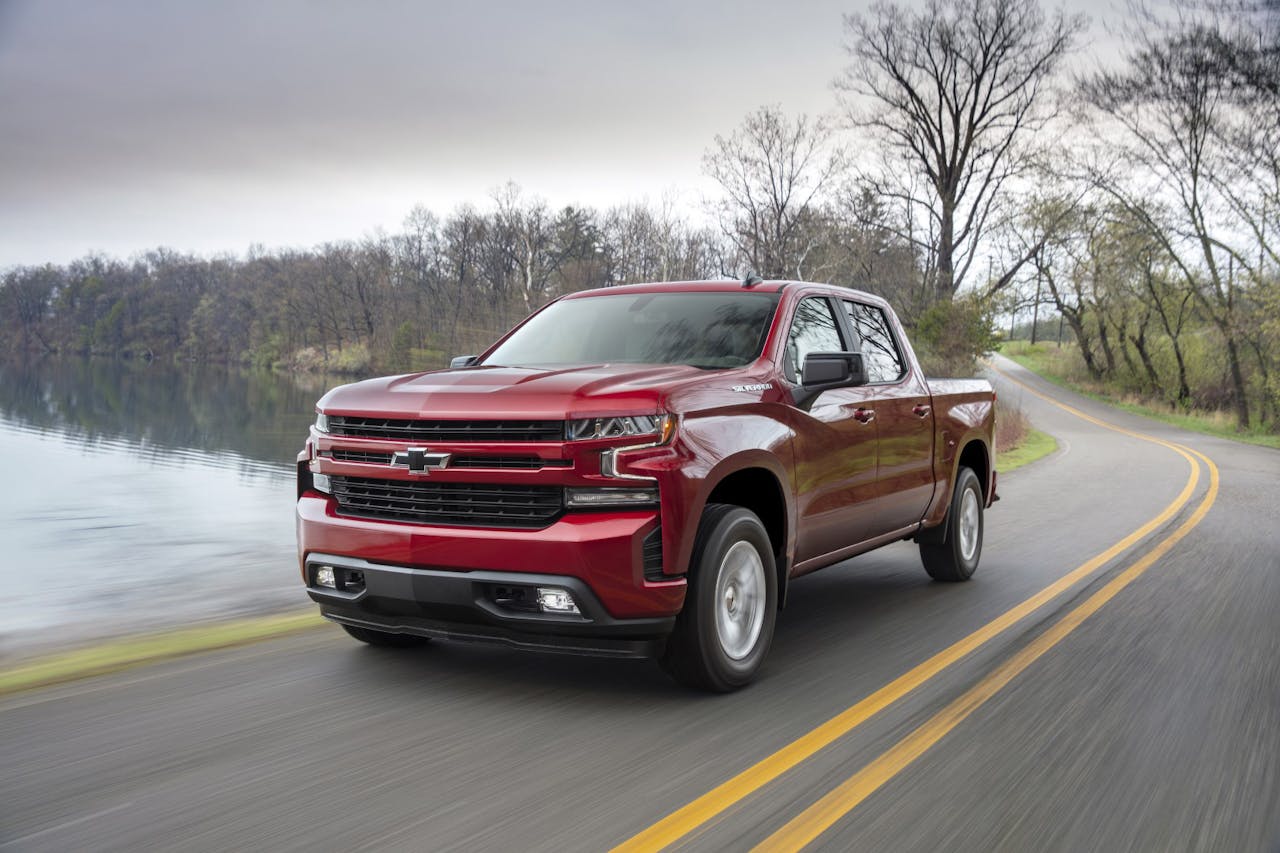 Though General Motors has spent considerable ad dollars questioning the structural integrity of Ford's aluminum-bodied F-Series trucks, that doesn't mean the automaker doesn't see its arch rival's lightweight trucks as a real threat.
Case in point: When discussing the development of its next generation of flagship pickups, GM's chief truck engineer told Reuters that his team had taken advantage of Ford's public factory tours to learn more about how that company builds its aluminum pickups.
GM's marketing and advertising teams have attacked Ford's choice to go with aluminum by touting how much more durability and strength is provided by steel pickup beds and body panels. But GM's executive team doesn't like the material for a different reason: cost. In fact, if this Reuters interview is any indication, it would appear that GM execs have been watching Ford with heavy skepticism ever since it made the switch to aluminum on the F-150 in 2015, and on Super Duty Trucks in 2017.
Executive chief engineer for GM truck programs Tim Herrick says what his engineers saw during public tours at Ford's Dearborn, Michigan factory confirmed some of his company's suspicions about the difficulty of working with aluminum.
"They had a real hard time getting those doors to fit," Herrick told Reuters, noting that his engineers were using stopwatches to time the Ford factory workers as they worked on different components of the manufacturing process.
It didn't exactly come as earth-shattering news to Herrick's team that aluminum trucks may be more time-consuming to build. Plus, that information doesn't really address another big problem for Chevy's steel pickups: customers are asking for lighter pickups that are more friendly at the gas pump. However, switching now to all aluminum trucks would be more painful for GM than just having to eat the words of its own advertising. Aluminum prices are on the rise due to the Trump Administration's new metal tariffs. As the Reuters report notes, F-Series truck prices will rise along with them.
Even with the higher costs associated, the F-Series already handily outsells GM's pickups on a yearly basis. So GM has to approach this conundrum of materials as carefully as possible in order to make sure that when it sells a truck, it's getting back as much return as possible.
So, Herrick says his engineers also "bought and tore apart Ford F-Series doors sold as repair parts" in order to get better acquainted with what Ford was working with and see if they couldn't develop a better, more cost-effective solution.
In the end, they decided on a door design that uses a combination of aluminum and steel. In total, Retuers says GM used "seven different grades of steel in the cab, aluminum hoods, door exterior panels and tailgates" in order to close the weight gap between the next-generation Silverado/Sierra and Ford's F-150. The result? The 2019 Silverado with a 5.3L V8 will get mileage of 17 miles per gallon city, 23 mpg highway and 19 mpg combined, Reuters says, citing EPA fuel economy ratings. A current F-150 with a 3.5L EcoBoost V6 gets 17/21/19.
GM sees its combination of cost savings and fuel economy solution as a key advantage over Ford.
"We think we have thousands of dollars advantage (over Ford) just in the aluminum costs. It's big," Herrick told Reuters, adding that the automaker will use the Silverado's "cost advantage to put more safety or entertainment technology in the trucks, fund programs such as a promised fleet of electric cars and return money to shareholders."