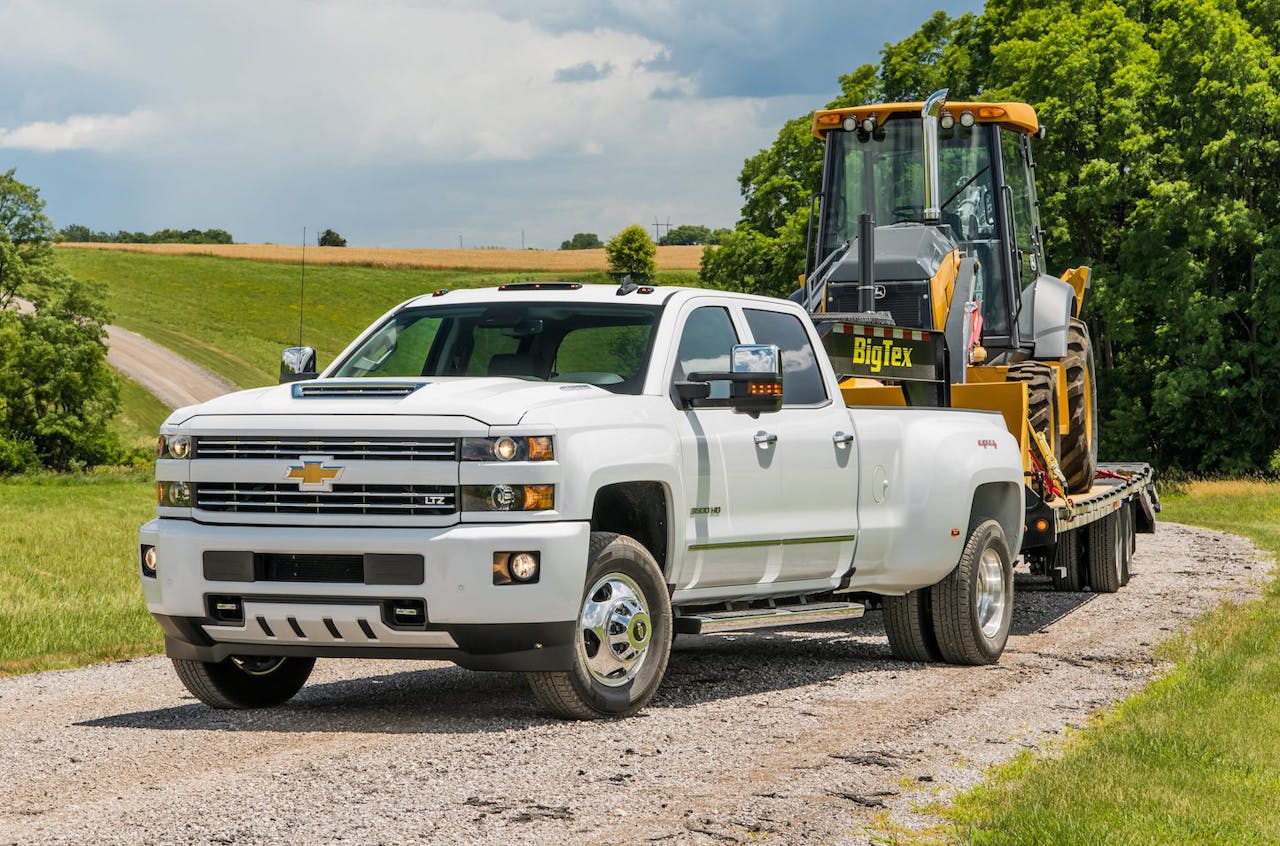 Chevy is taking on Ford again in five recently released videos (watch them below), including a new truck bed challenge that once again left the aluminum bed of a Ford pickup punctured despite the automaker's efforts to make it stronger over an earlier design.
Though not as dramatic and popular as last year's truck bed challenges, Chevy's latest anti-Ford pitches are racking up views on YouTube. The most popular—and arguably the most benign—has gotten more than 4.4 million views since being posted. In the 30 second spot (there's a longer version that runs one minute) Chevy tricks some Ford truck owners into thinking that they're looking over the latest Ford truck prototype.
In the other three videos, Chevy spokesman and retired NFL great Howie Long takes a closer look at the 2017 Chevy Silverado 1500 and the 2017 Silverado HD.
While the specs and features rattled off by Chevy Chief Engineer Eric Stanczak are interesting, it's the Chevy vs. Ford strength and endurance tests that prove the most compelling.
In Silverado HD vs the Competition in a Strength and Towing Test, Stanczak pushes the same tool box used in last year's test into the truck bed of a 2017 Ford F-350 FX4. Just like last year's test, a hole forms where the corner of the box strikes the aluminum bed.
"They made the aluminum bed of the Super Duty 30 percent stronger and the tool box still punctured the bed," Long says.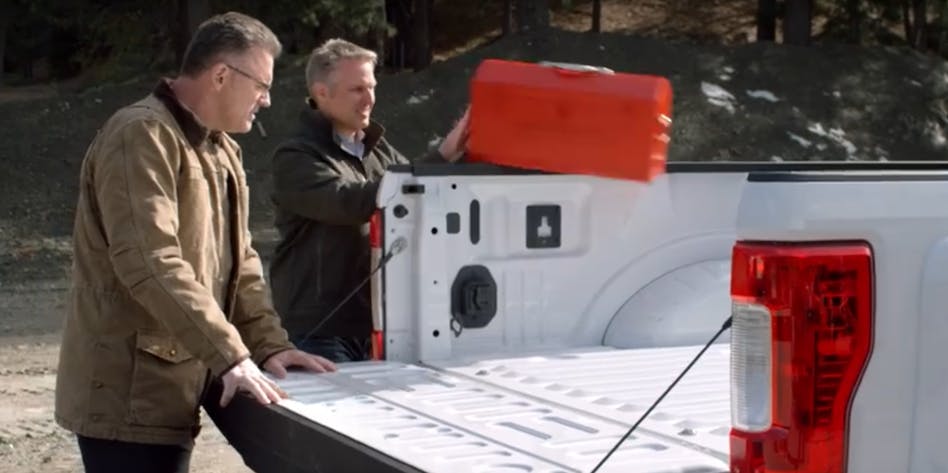 Stanczak nods in agreement and replies, "Unlike Ford, we make the beds in all of our trucks—even the Colorado—out of the same high strength steel."
Stanczak then recalls towing tests performed by The Fast Lane Truck in Colorado where the Ford F-350, Chevy 3500HD and Ram 3500 (all model year 2017) were put to work towing up the infamous seven percent grade of Loveland Pass, or as TFLTruck calls it, the Super Ike Gauntlet.
"Chevy Silverado HD was the top performer overall in 2017. In fact we beat the closest competitor by nearly 12 seconds on the uphill portion," Stanczak says.
Ford dismissed the challenges to its trucks as marketing stunts and reaffirmed its dominance in the pickup market.
"The fact remains that F-150 and Super Duty's high-strength, military grade, aluminum alloy cargo boxes offer the best combination of strength, durability, corrosion resistance, capability, safety and fuel efficiency ever offered in a pickup," Cadiz continued. "To date, we have built more than 2 million new F-Series high-strength military-grade aluminum pickups, and our lead over the competition continues to grow."Cadiz pointed to Ford's growing F-Series sales as evidence of consumer confidence in its aluminum truck bodies.
"I'd also like to add that customer demand for F-Series continues to be strong," Cadiz wrote. "Our F-Series sales were up 10 percent in June. Plus, we sold 429,860 in the first half of 2017, a 9 percent gain over last year and our best first half sales performance since our record run in 2004."
In another new video, Long drag races a Silverado HD against a Ford Super Duty driven by Stanczak. Both trucks are towing 10,000 lb. loads during the ¼-mile run. In two passes, the Silverado emerges as the winner by a truck length.
Stanczak takes Long on the road to demo the Silverado's EchoMaster trailer camera system, tow-haul mode, digital steering assist, trailer sway control, integrated trailer brake controller, auto-grade braking and diesel exhaust brake system.
In Chevy's most popular new Ford-bashing video, Chevy Surprises F-150 Owners with the 2017 Silverado, F-150 owners are brought to a sun-scorched track that Chevy has titled Prototype Testing, Desert Center, Calif. A full-size pickup wrapped in a black cover typically reserved for prototypes rolls up and out pops a gregarious Chevy rep to greet them and affirm that they're all Ford truck fans.
At first, it's easy to see why these folks might think they're in Ford country: covers on the front grille and the tailgate of the mysterious truck feature the black outline of Ford's familiar oval.
But then the rep starts to give them a tour of the truck—including the bed, which he says is made of steel and "less susceptible to puncturing than aluminum."
The tour continues and eventually the reveal comes, and much to everyone's surprise, it's a 2017 Chevy Silverado that they've been admiring the whole time. Though the video amassed an impressive 4.4 million+ views, a majority of viewers–15,663 vs. 13,489–gave it a thumb's down.