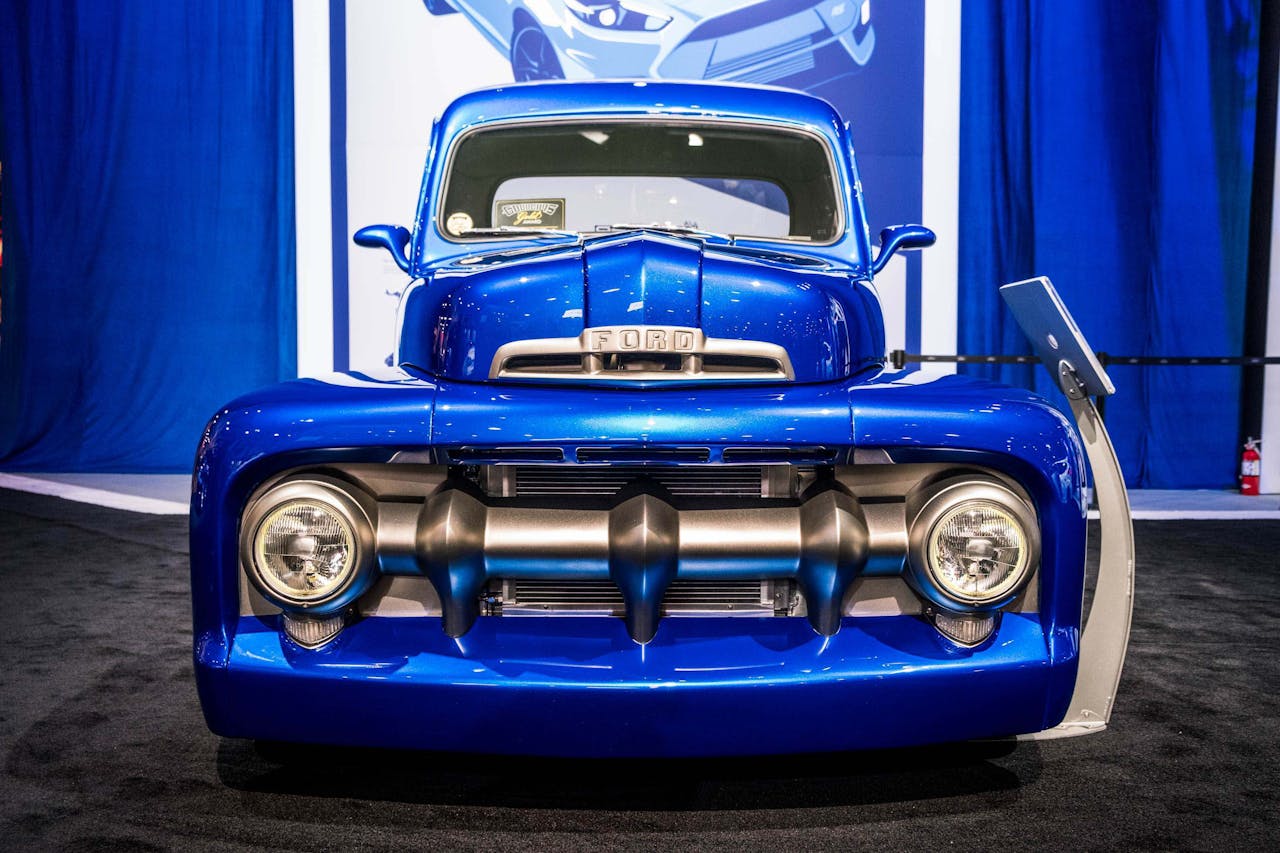 Ford always brings a lot of trucks to SEMA. Each year the automaker tasks a bevy of amazing custom builders from across the country with taking F-150s, 250s and 350s and transforming them into trucks made for off-roading, racing, law enforcement and more.
This year's show was no different, and the 600-horsepower 2018 F-150 RTR is not just a show build but a real package you'll soon be able to buy. But across this year's Ford SEMA booth from all the cool modern F-Series creations, was one vintage stunner that couldn't help but steal eyeballs away from all those young whippersnappers.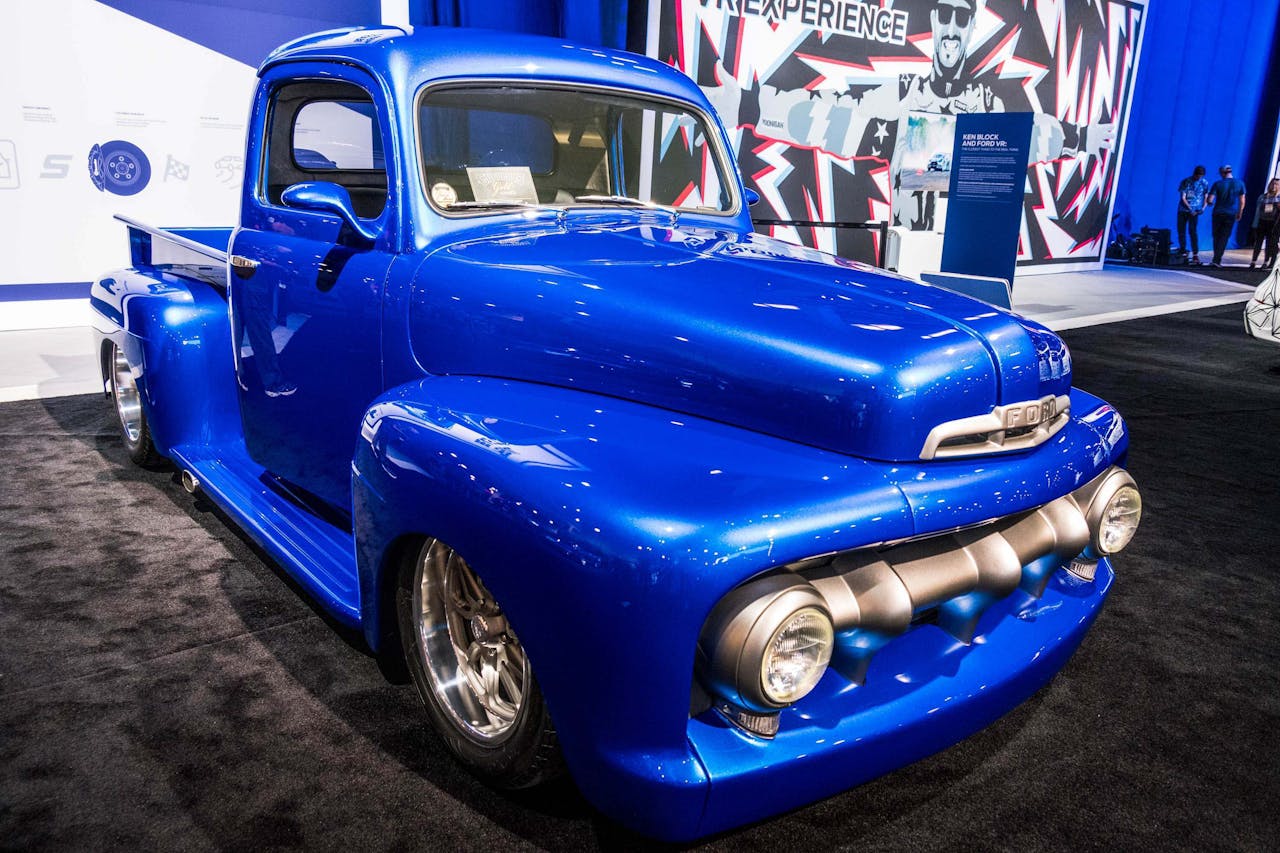 This 1951 Ford F1 was brought back to life by Arizona's Premier Street Rods as an entry to SEMA's annual Battle of the Builders competition. It's painted in a shade aptly called "Super Blue" and features many "ever so subtle" changes to the original truck according to the below video posted to Premier Street Rods' Facbeook page.
The truck is powered by a Ford 347cid Stroker F1 from Blue Print Engines paired with a Ford A.O.D. transmission. It rides on 18-inch U.S. Mags Rambler U111 wheels wrapped in Toyo Proxes STII tires.
It features push-button start, a leather and suede interior, LED lighting, air ride suspension and an aluminum vinyl-wrapped bed floor.