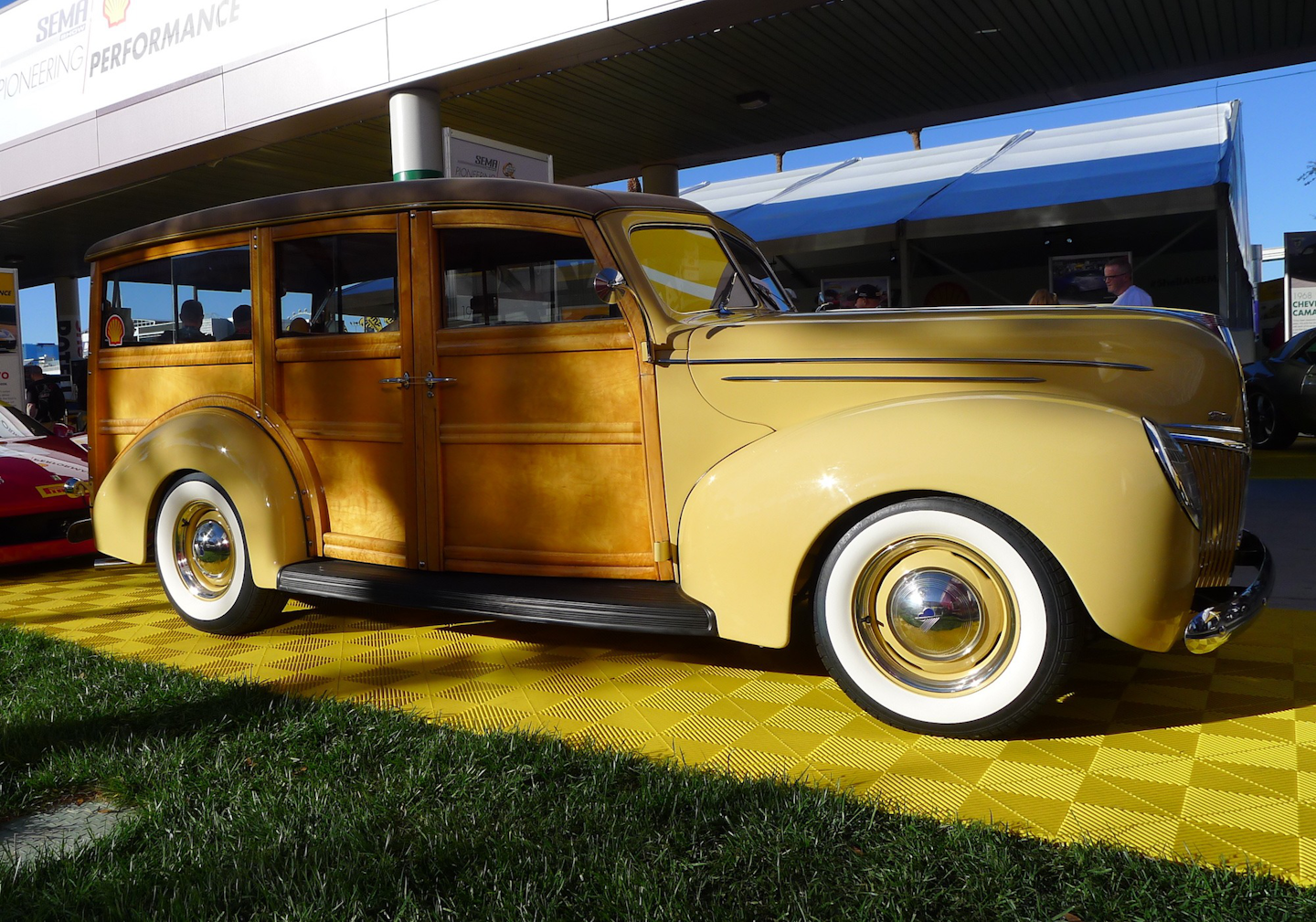 While going back through materials for our Year in Review roundup a few weeks back, I came across this classic truck that we spotted while visiting Shell's exhibit at this year's SEMA show and wanted to share it before year's end.
This 1939 Ford Woodie is a classic surfer's vehicle and was restored for the The Barn Find Hunter series in a collaboration between Shell fuels and Quaker State oil and Hagerty, an insurance provider for classic cars.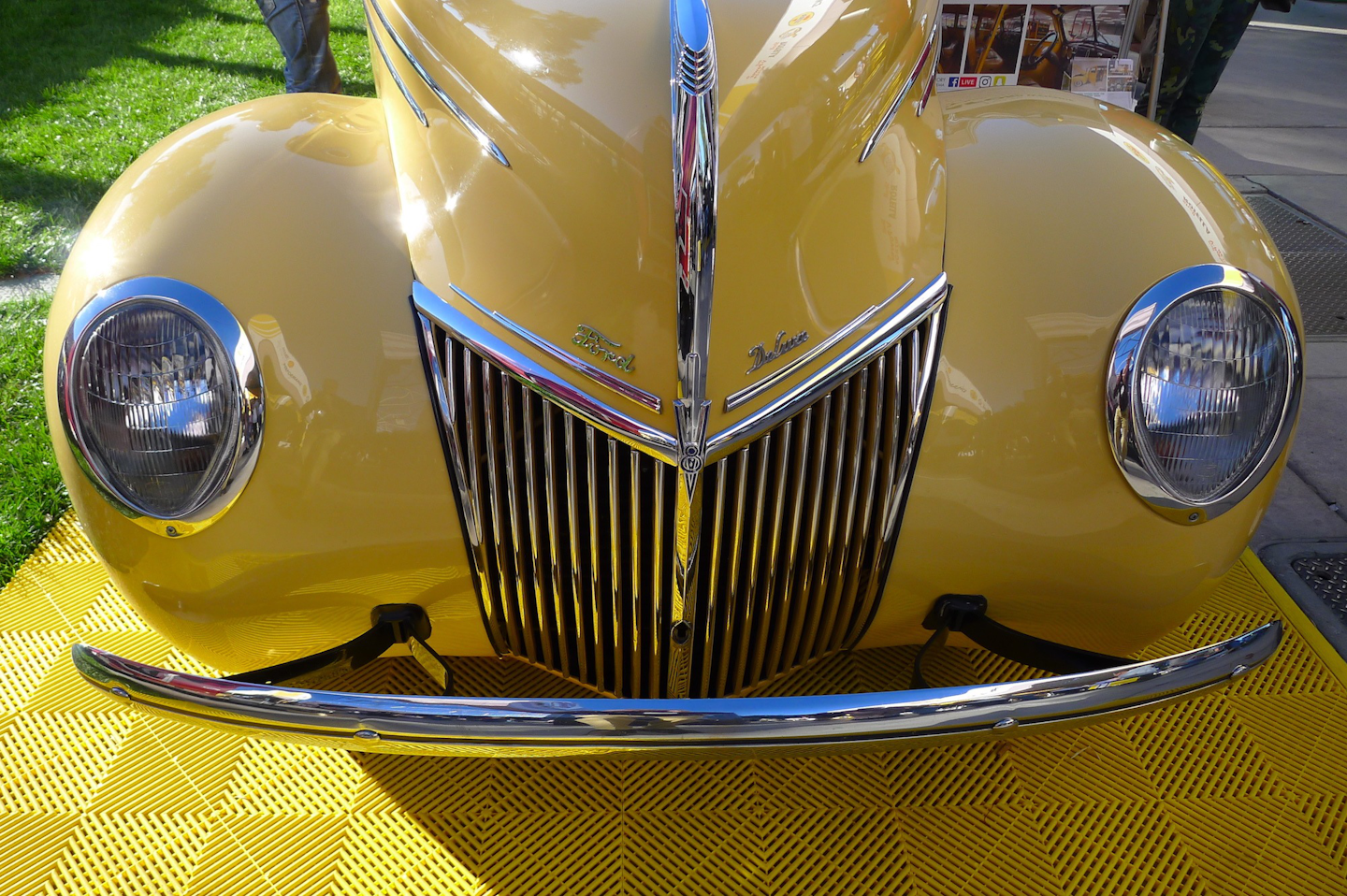 Unlike the original, this reborn Woodie boasts a 400 horsepower and a Chevy V8 engine. It can cruise up to 70 mph, but unfortunately only gets 5 mpg. It has an all-original body, but with updated mechanical components.
The Barn Find Hunter is a 10 series web series featuring author Tom Cotter who has written 11 automotive books including The Cobra in the Barn.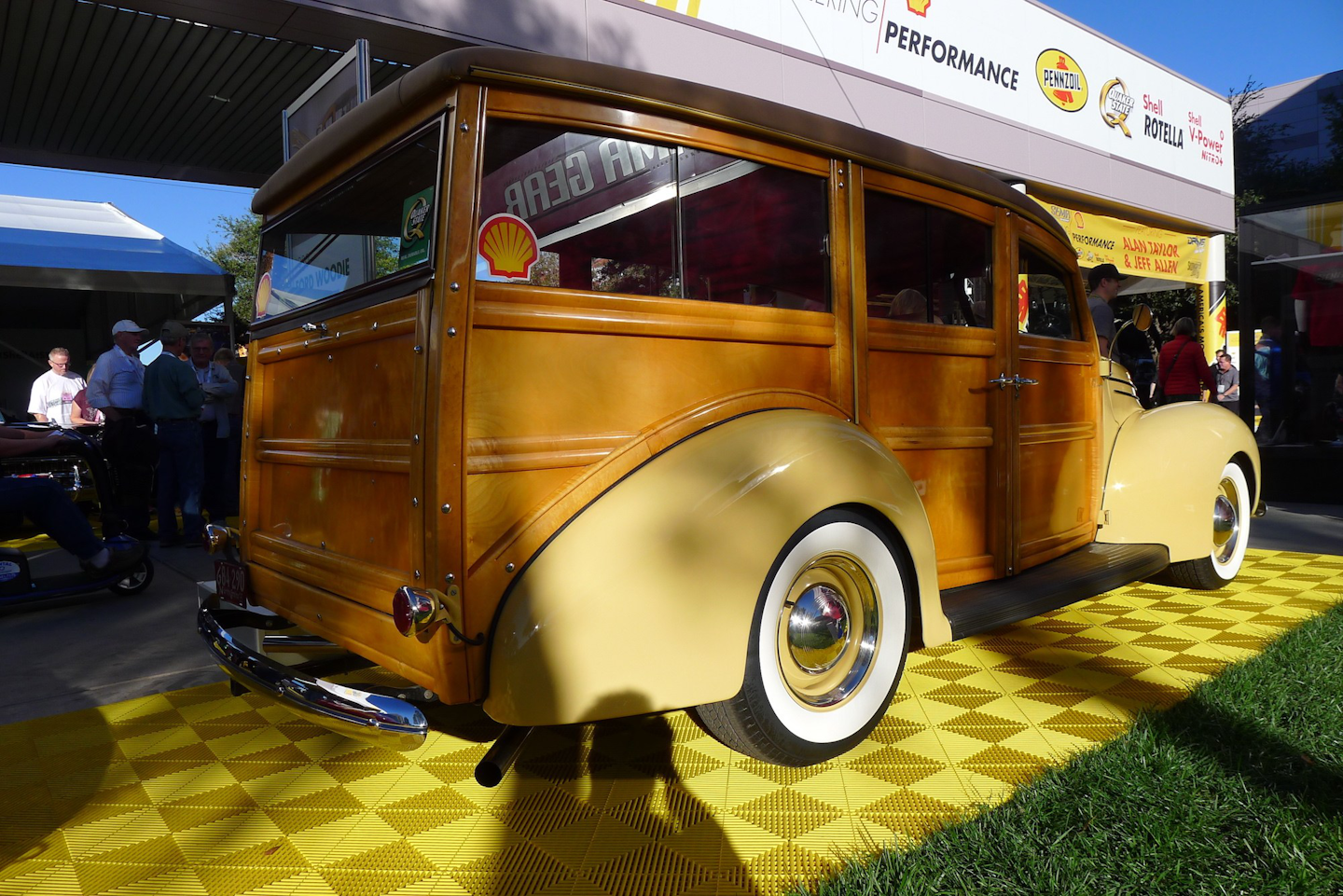 "In this series I aim to show viewers that there are plenty of desirable cars that are hiding around the country just waiting to be found," said Cotter. The series follows Cotter around the country as he digs around in old sheds and homesteads looking for undiscovered classic cars. To see The Barn Find Hunter go to: