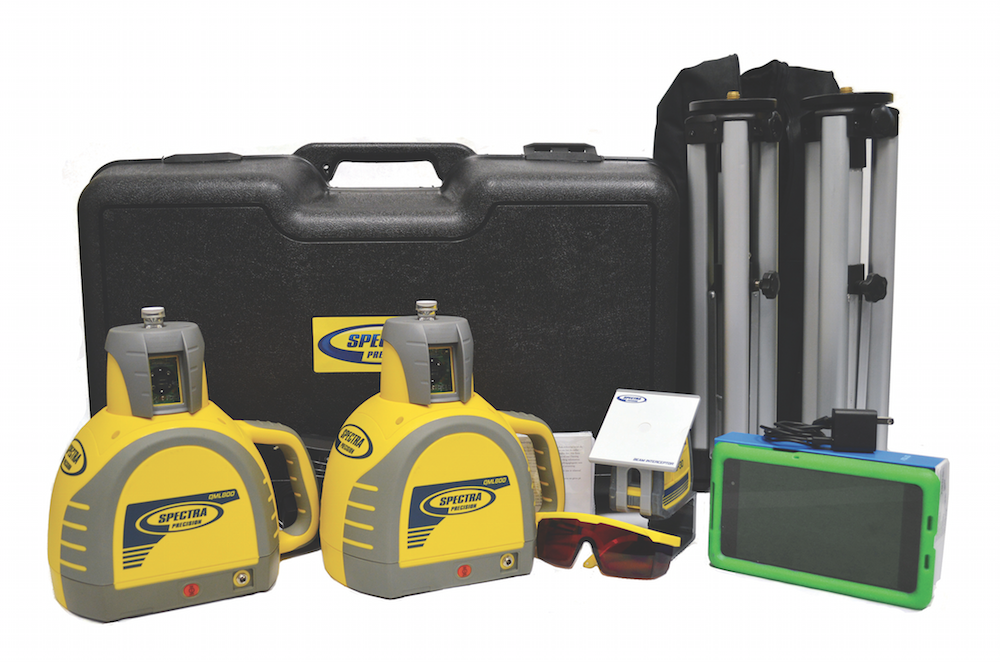 When it comes to laying out interior points and walls, it's hard work on the knees, sometimes requiring days of kneeling down marking points on the floor with measuring tape or pulling string line.
Trimble says it saw an opportunity to save drywall and interior contractors a lot of time, money and knee pain.
Announced at World of Concrete in Las Vegas, the QML800 Quick Mark Layout system criss-crosses two laser beams onto the floor to mark interior points based on plans stored on an Android tablet.
Everything is controlled from the tablet which can be used to load new plans or add points on the fly.
Trimble says the system is accurate within 1/8 of an inch over across the entire floor being laid out. In testing Trimble found that the system reduces labor hours by 56 percent.
In fact, Trimble put the system to the test by asking one crew to lay out 225 points with the QML800 and another with the traditional method. The crew with the QML800 finished the job in two hours while the other crew was only able to lay out 64 points. You can watch the testing in the video below.
Beyond that, the crew without the QML800 made 5 errors while the crew with it made none. Trimble says these kinds of errors only compound and can ruin a whole job. The QML system allows crews to see whether all of the points will fit within a given floor from the beginning because it measures from the plans rather than from point to point.