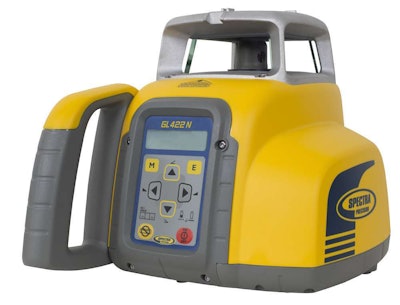 [imagebrowser id=190]
Trimble introduced four new lasers to its Spectra Precision lineup at World of Concrete, each featuring automatic self-leveling and aimed at general construction.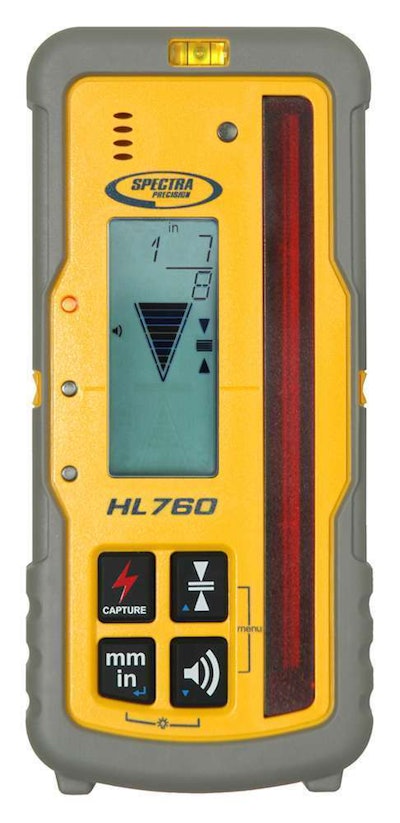 Available in mid-February, all of the new lasers, anchored by the LL300S base model, are ruggedized and come with a 5-year warranty. They are IP66 rated to work in adverse conditions, including heavy rain and they have a drop spec of three feet onto concrete.
A sampling of applications Trimble discussed for these lasers includes: leveling forms and footers, elevation control, cut and fill, form alignment and slope matching, installation of facades, excavations, control concrete pours, driveways and ramps, multi-story building control and interior applications.
An available option for each of the lasers is the HL760 wireless digital readout receiver which enables Spectra Precisions Grade Match and PlaneLok features.
Grade Match slopes the laser automatically to match the fall between two elevations while PlaneLok automatically locks the beam on the receiver and keeps it on-grade, reducing typical environmental factors, specifically temperature fluctuations that may cause the beam to move.
PlaneLok causes the laser to automatically check its alignment with every 5-degree fluctuation in temperature.
The HL760 also enables a new "Fingerprint" feature which reduces connection conflicts on jobsites where more than one laser is being used. The feature pairs a laser to a receiver and only allows the receiver to accept that laser's "fingerprint" beam.
Be sure to click through the gallery above to see each of the new lasers. You can see a feature summary for each laser in the graphic below.