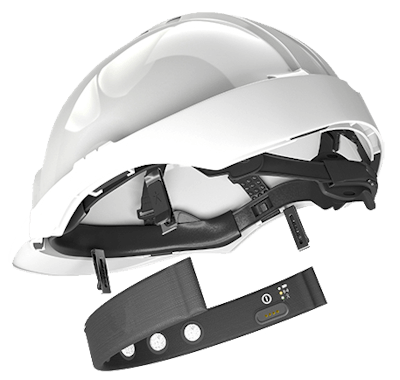 Wenco
SmartCap, a fatigue awareness product developed for the Australian mining industry, is starting to make its way to the North American market.
SmartCap Technologies was purchased in May by the Wenco International Mining Systems division of Hitachi Construction Machinery, giving the product additional bandwidth as it starts to expand into North America. While SmartCap will remain available as a standalone product, Wenco is also integrating it into its fleet management product suite.
What is SmartCap?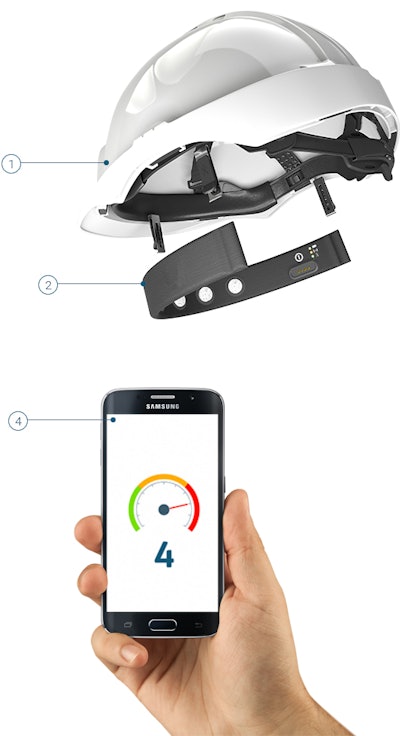 Developed eight years ago by the Cooperative Research Center for Mining based in Brisbane, Australia, SmartCap addressed "a serious gap in the fatigue technology space," says Dan Bongers, Wenco's director of technical sales, safety systems. While most technologies simply detected microsleep events (brief episodes of fatigue-based loss of attention) after the fact, SmartCap developers took aim at helping drivers and operators avoid falling asleep at the wheel.
SmartCap measures alertness and fatigue by analyzing brain activity, often referred to as EEG. Alertness scores, early warning alerts and fatigue alarms are delivered via a smartphone app installed on rugged devices.
The real-time monitoring works whether or not network coverage exists. When internet connectivity is available, real-time alerts are available through a dedicated cloud-based portal that also provides analytics capabilities to reveal actionable insights.
"This unique ability to provide accurate, real-time fatigue monitoring enables elimination of microsleeps — the number one cause of driver collision in the workplace — providing substantial safety benefits to users and reducing organizational risk," Bongers says.
"The SmartCap team solved the seemingly impossible problem of mapping brainwaves to states of alertness and fatigue in a way that accommodated individual differences while removing the need for any calibration," says Bongers.
Embedded into wearables, this technology provides early warning alerts and fatigue alarms to drivers and operators, whether they are behind the wheel of a on-highway truck or at the controls of a off-highway mining truck. To date this technology has been used in a variety of industries, including trucking, rail, mining and road construction.
Wenco says the companies seeing success with SmartCap use the system's early-warning alerts and fatigue alarms to add to their existing fatigue management controls rather than replace them. This also helps customers support employees that may struggle with fatigue, leading to "improved wellness metrics and employee satisfaction," Bongers adds. "Every SmartCap customer that has employed the recommended policies and procedures has eliminated fatigue incidents from their business."
This has lead to measurably more alert workforce, Bongers says: "The secondary benefits of the increase in workforce alertness have included an 84% reduction in distraction incidents, 61% reduction in human error incidents and a 1.4% reduction in fuel consumption."
"As part of Hitachi, SmartCap is now able to explore deeper integration with technologies across all industries, driving safety and operational improvements in markets not traditionally reached by fatigue technologies," says Gavin Juhasz, Wenco's global sales manager, operator safety. The company's ability to work beyond vehicles will allow it to leverage its technology suite in both mining and non-mining markets.
There are a reported 5,000 SmartCap users globally.