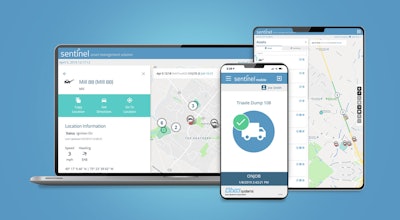 Command Alkon continues to expand its services for managing material deliveries for the asphalt, concrete and aggregate industries, with another acquisition.
The company has acquired Libra Systems, which provides materials production, scale ticketing, asset management and business integration solutions. Products include those for fleet management and e-ticketing. Libra, based in Harleysville, Pennsylvania, is now a wholly owned subsidiary of Command Alkon.
The acquisition follows an announcement in October that Command Alkon is buying Trimble's construction logistics business to expand its products for coordinating jobsite deliveries among material suppliers, haulers and contractors.
Both Command Alkon and Libra leaders say their customers will benefit from the deal.
"This joining between Command Alkon and Libra Systems Inc. will add more scope to the array of products and services available to asphalt, aggregate and concrete producers worldwide," said Libra CEO David Cardy.
"We're excited to combine our two companies' approaches to make it simple for customers to take advantage of the cost-savings and maximized production and delivery operations that our solutions deliver across the construction materials supply chain," said Command Alkon CEO Phil Ramsey.