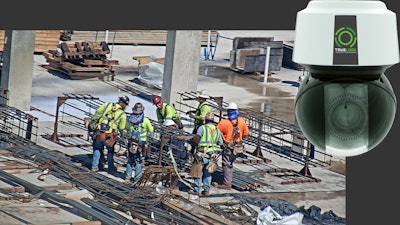 Construction camera company TrueLook's new Robotic 4K Pan-Tilt-Zoom Camera offers 360-degree panoramic views of a construction site and can be controlled remotely.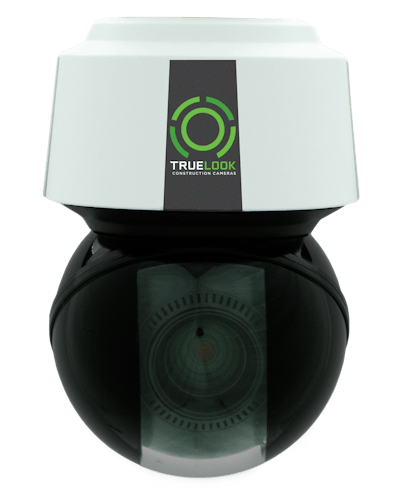 The company says the new camera delivers higher resolution images—up to 250 megapixels—than previous products and increases mobility, as the camera can be moved remotely from a web interface. It can pan 360 degrees for exploring large jobsites, offering more visibility than a fixed-position camera.
Other features include 12x optical zoom for extreme zooming with no image distortion, time-lapsing multiple areas simultaneously, and preset views that let you store the camera's coordinates for the camera to quickly recall.
The camera comes with a choice of mounts: wall, corner or pole-mount. It can operate in temperatures ranging from -25 degrees to 140 degrees Fahrenheit.
It offers 24/7 HD security recording. The camera has built-in 4G LTE modems. The camera can be viewed from anywhere by logging into TrueLook's website from mobile device, laptop or desktop computer.
For a live demo of the camera, click here.