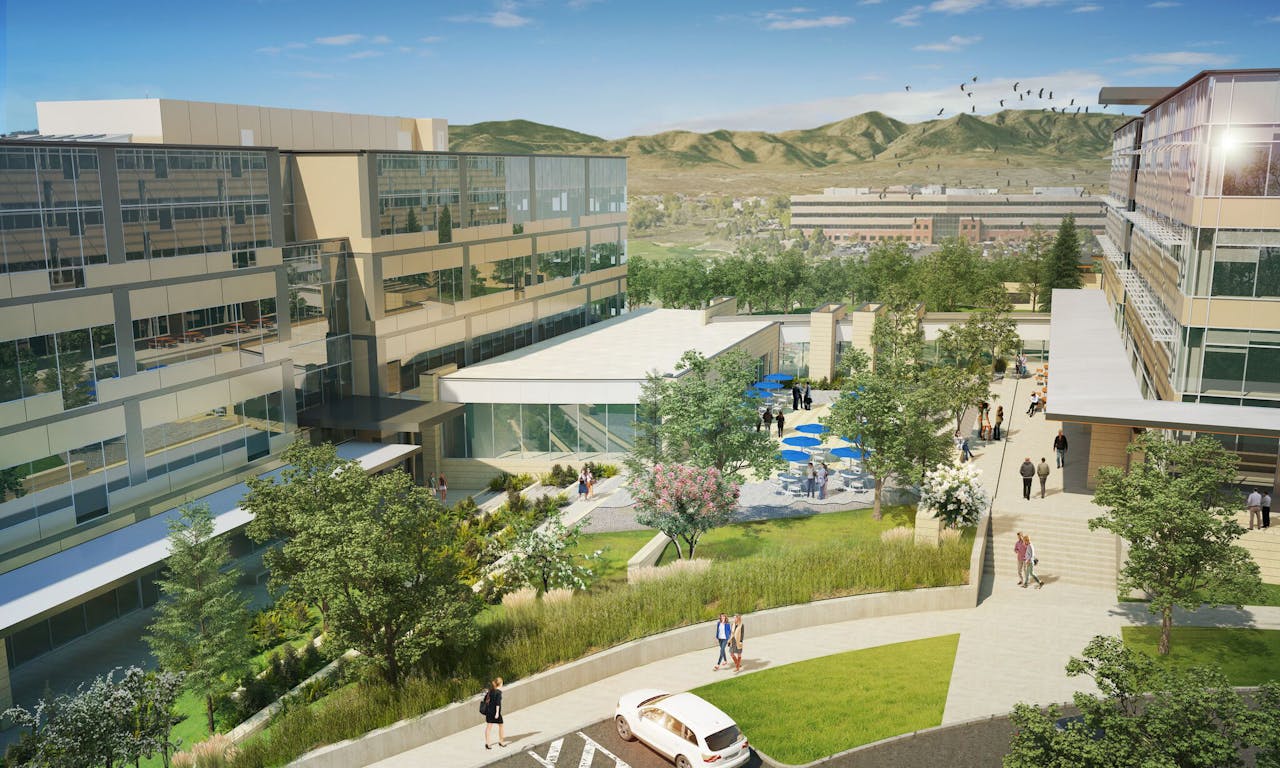 Trimble has begun expanding its campus in Westminster, Colorado, with a second building that will hold 1,100 workers, the company says.
The Colorado campus will hold the largest concentration of Trimble employees and continue to serve as the company's central business hub for agricultural, construction and geospatial markets. Its headquarters will remain in Sunnyvale, California. In all, the company has 9,200 employees.
Trimble plans to use its technology to aid the construction of its new building. The company says general contractor JE Dunn and subcontractors will be able to reduce costs and streamline operations through the use of Trimble technologies.
The building project will pursue a LEED Silver certification. The building will feature an open design with a walkway connecting it and the current building. An outdoor amphitheater is also planned.