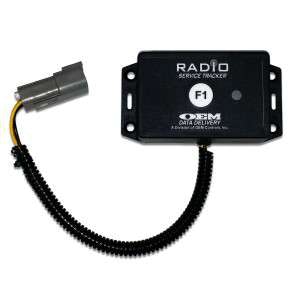 If you're intrigued by telematics-based equipment monitoring but hesitate about the cost, OEM Data Delivery has a RFID system that can record and transmit the most important machine data without you having to spend tens of thousands of dollars.
RFID stands for Radio Frequency Identification and these devices use tiny computer chips to communicate information to an appropriate receiver any time you come close to them.
OEM Data Delivery's ST-576-M is an RFID engine meter device that you attach to any piece of off-road equipment. It will transmit cumulative, idling and working hours and machine miles based on engine operation.
The receiver in this system is OEM Data Delivery's MiniPod or GoPod. These are attached to your pickup truck or service truck. When you drive past the equipment, anywhere within 100 yards line of sight, the RFID device transmits its data to the MiniPod or GoPod.
That data, plus a GPS latitude/longitude point and time-date stamp is sent via cell signal to the company's Equipchat website where you can review it or download it into your maintenance or back office scheduling programs.