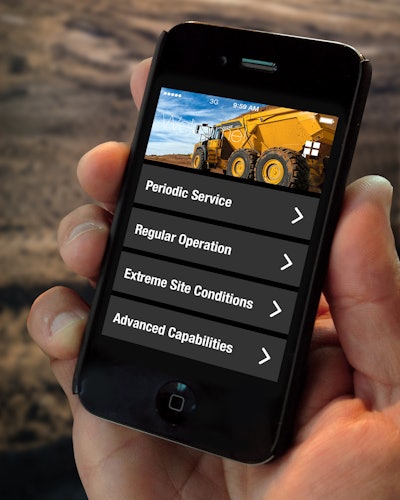 For fleet managers and operators getting a bit of help or a few tips on the John Deere E-Series articulated dump trucks in your fleet just got as easy as pulling out your phone.
Deere has released a new app for iPhone and Android users called GoHaul that serves as a quick reference for the trucks.
The app offers a walk-arounds checklist for daily service, a guide to unique features on the E-Series trucks and tips on how to customize operation of the trucks in both day-to-day operation and those extreme conditions.
The app is available for now free in the iOS App Store and is coming soon to Google Play.