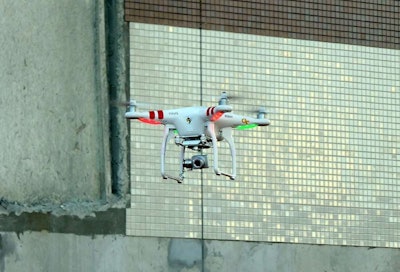 Last month we introduced you to the world of drones in construction. If you're looking for more information on drones and are prepared to take a deep dive exploration (albeit paid) into this burgeoning technology, check out the report: Unmanned Aerial Vehicles: Electric UAVs 2014 to 2024 from the research company IDTechEx.
The report, authored by Dr. Peter Harrop, costs $3,495 electronic and $3,750 electronic and hardcopy. On the website at the link you can see the table of contents and view sample pages. The 214 page report covers fixed wing, airship, VTOL, quadcopters, amphibian diving and bird and bat drones.
You can purchase the report by clicking here.