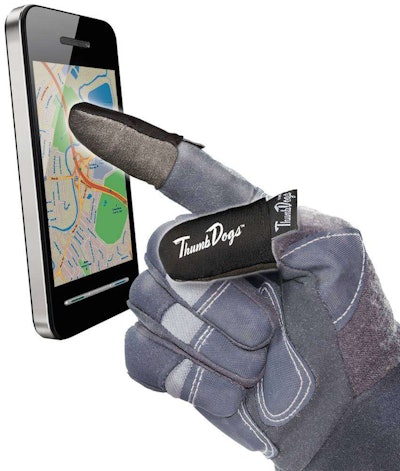 With winter getting closer, the gloves will soon come out, but that doesn't mean you have to take them off to operate your tablet or smartphone in the field.
ThumbDogs ($15) fit over the thumb and index fingers of any gloves and restore the tactile function you need to make a touchscreen work using a medical-grade, conductive fabric.
The stretchable material fits snug and secure over your glove tips. An adjustable Velcro strap and leash system makes sure you don't lose the two pieces.
Designed originally for skiers and snowboarders, ThumbDogs are also being used by construction workers, motorcyclists and the military.