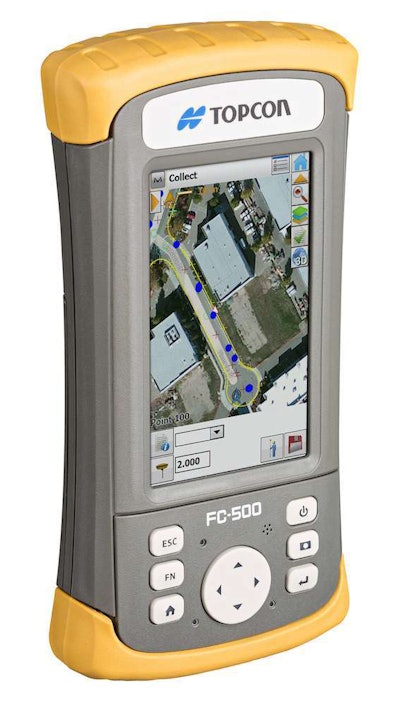 Mapping GIS databases on electric utilities, gas pipelines, disaster management survey points, water and wastewater operations, forestry, highway maintenance markers and construction projects can require massive amounts of information.
The Topcon FC-500 field controller/data collector allows you to store, manage and input this kind of data on a large, bright-sunlight-readable display device.
Built in wireless Bluetooth and WiFi connectivity and an optional 3.5 G cellular modem allow smooth and efficient information flows from the office to the field.
Information can be stored and accessed via the cloud when used with Topcon's Magnet Enterprise. Users don't have to wait until fieldwork is completed to analyze and display data.
Built for tough, wet jobsite conditions the FC-500 can be used as standalone device with 2- to 5-meter accuracy or linked with other devices for survey-quality accuracy.
An internal 5 megapixel camera allows you to photograph projects and details and imprint the images with GPS location.