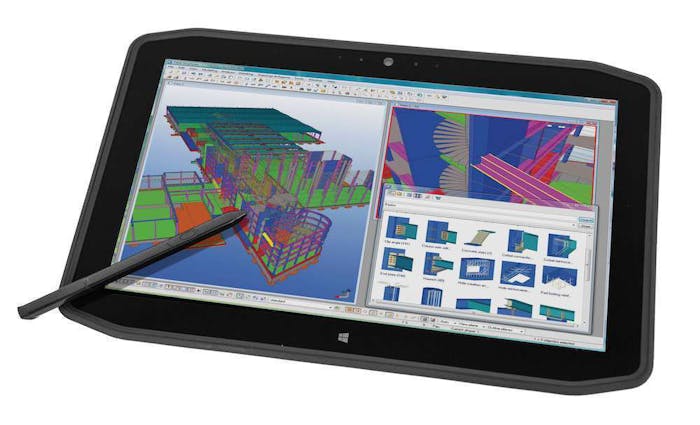 [imagebrowser id=65]
Even though adoption of new software, devices and other technologies have a lot of room to grow when it comes to adoption by the construction industry, mobile tech is one area that most contractors and firms don't need convincing can improve communication on their jobsites.
A recent survey found that 82 percent of construction firms find mobile the most valuable technology available to them—specifically tablets, with 45 percent of those companies planning to add more tablets to their fleet.
For many of those companies that will mean buying iPads. After all, the iPad is by far the most popular and best reviewed tablet and its selection of high-quality tablet-specific apps is still unrivaled even though the market is filled with worthy competition.
That being said, the folks at Motion Computing believe iPads and the construction industry aren't exactly a match. And that's why they've put 10 years of data on the type of tablet contractors need into developing the R12, a 12 1/2-inch rugged tablet.
While the new iPad Air is thin and light, its glass front and aluminum back don't exactly handle drops, bumps and bruises well. Plus, while the iPad's availability of apps is fantastic, it can be severely limiting for some due to the fact that you can only work inside one app at a time.
"In our research the value of ruggedization has been known for a while," said Cliff Adams, Motion's product manager for the R12. The R12 has a durability rating of IP54 which means it's dust and water resistant and meets MIL-STD-810G standards meaning it can survive 4-foot drops and extreme temperatures.
"We kept hearing people being pulled toward the iPad form factor and other consumer form factors," he said, noting that many of those firms have had to cut losses because they found iPads too costly to support either because the iPad didn't work with the software they currently used or having to buy keyboards, styluses, cases and other accessories to make the tablet fit their intended use.
The R12 on the other hand can serve as a complete desktop computer replacement, Adams says, thanks to its operating system and several accessories. The tablet runs Microsoft's latest version of Windows, 8.1 (it can also be configured to run Windows 7 if you prefer), which runs both tablet and legacy desktop software, allowing workers to use touch apps in the field and switch over to the keyboard/mouse navigation they've always used whenever they head back into the office.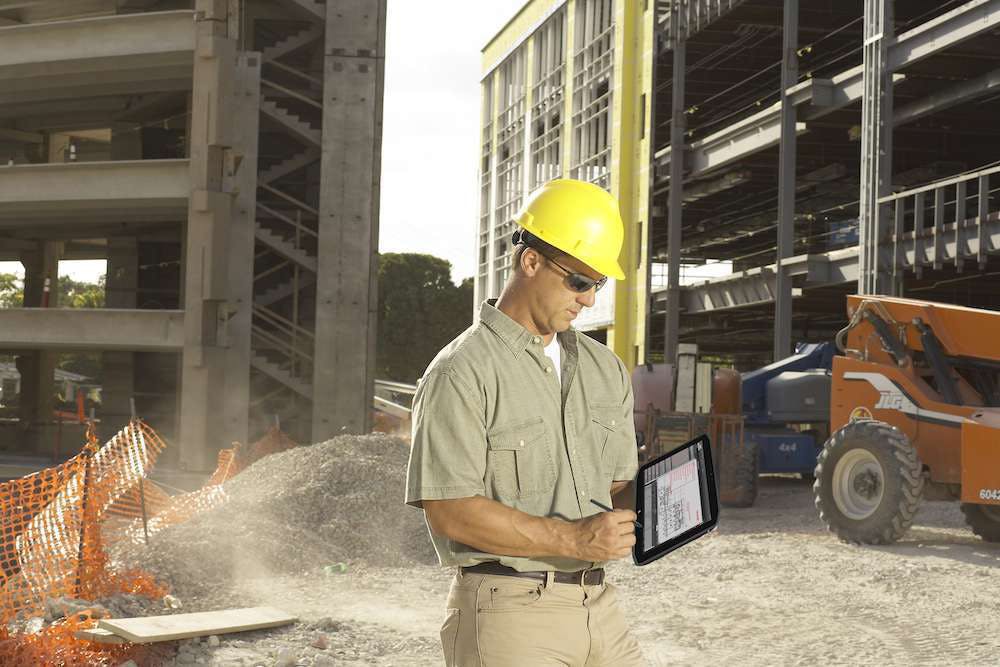 "This is really meant to be a single productivity computing device," Adams said. "It's a laptop plus a companion device. You can run your BIM software and your Autocad and also get the portability from apps in the field."
Adams said the R12 has plenty of horsepower to run that software as well. The R12 can be outfitted with either of Intel's next-gen Core processors in the i5 or i7 Haswell, as well as your choice of 4GB or 8GB of RAM, and three choices for solid-state storage space: 64GB, 128GB, or 256GB. The device features pen input through a provided stylus, has an HDMI port, USB 3.0 port, a slot for SD cards and both front and rear cameras.
And while ruggedization and power were big priorities for the R12 design team, that's not to say they don't understand the appeal of the iPad's sleek and thin design. And Adams says improving upon its previous rugged tablets with a thinner and lighter design was a large focus with the R12.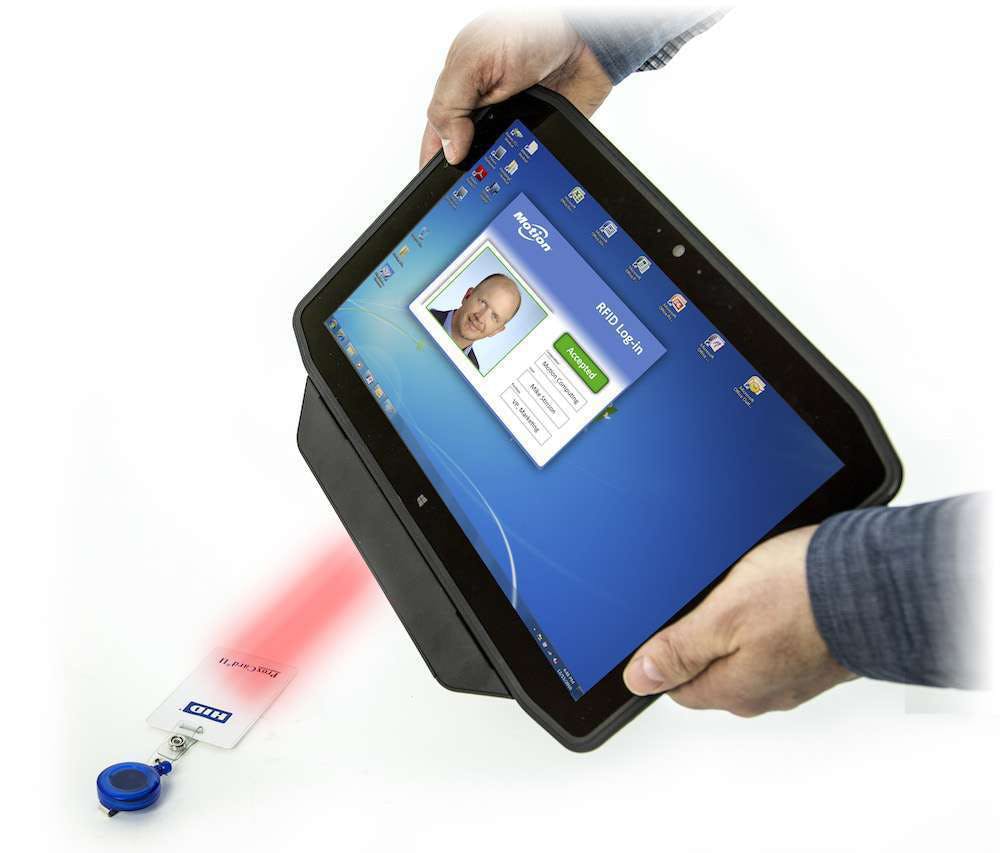 "We were trying to find that balance between an appealing form factor with a sleek aesthetic and durability. That really was one of our high level goals to this product—to create something that was appealing aesthetically," Adams said.
When it comes to accessories, the R12 has a host of them—all designed in-house by Motion. "The benefit of doing it in-house is you can test everything together and think through the workflows and drill down into how people are actually going to use the device," Adams said.
Motion designed a wireless keyboard with a built-in kickstand and a new pairing technology called EasyPair they say is similar to Bluetooth but faster in connection. "That keyboard was designed for a tablet workflow first," Adams said. "A lot of the others on the market are designed with a clamshell design. Our keyboard folds into the kickstand and magnetically attaches to the tablet. … And instead of having to open a Bluetooth manager to connect the keyboard, you simply place it to the rear and it syncs."
There's also a case with a desktop mount, a vehicle dock and case with a carry strap. Also available for the R12 is a device called SlateMate which allows for functionality like barcode and RFID scanning.
The R12's base configuration starts at $2,299 and is available now. You can visit the Motion website for details on how to order.