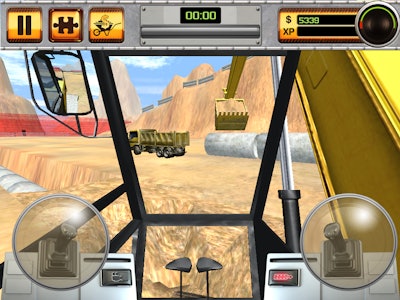 A couple of weeks ago, we profiled an awesome new game for the iPad and iPhone called "Scoop," which allows everyone to get the feel for operating an excavator. And now, Yawsum, the developers behind the game have released a version of "Scoop" for Android devices.
The game is available now for $2 in the Google Play Store and the Yawsum team notes that the game was developed for :the latest high-end Android devices."
The Android game features all the fun of the iPad and iPhone version, giving players first-person and outside views from the operator's chair with a pair of joysticks. The game features real world physics as part of its control scheme which includes both the SAE and ISO control patterns.
You can read more about the game in our profile by clicking here, or click here to go to the Google Play store to download it.