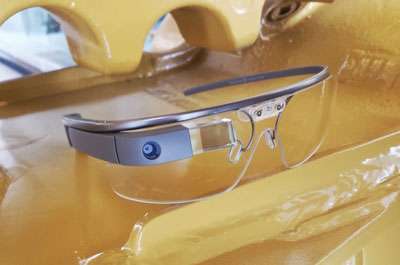 While we're pretty sure Google Glass isn't ready for primetime on jobsites just yet, Caterpillar is working to figure out how best to use the wearable technology in manufacturing and construction.
Caterpillar recently announced that it was selected by Google to participate in the Google Glass Explorer program. Brian Stokoe from Caterpillar's eBusiness division made a submission on behalf of the company regarding ways Google Glass could be used for training employees.
Google has given Caterpillar a development model of Google Glass to work with and Jeff Bowman, Cat's eBusiness manager, says the company is already looking at several ways the technology could change the way it does business.
"Training is the first among seemingly endless possibilities to capitalize on Glass technology," Bowman said. "Our team is beginning to explore several scenarios, along with our business partners, in which Glass could make it easier for customers to interact with our products, services and information to further differentiate Caterpillar at key customer touch points."
We're definitely excited to see what Caterpillar comes up with.