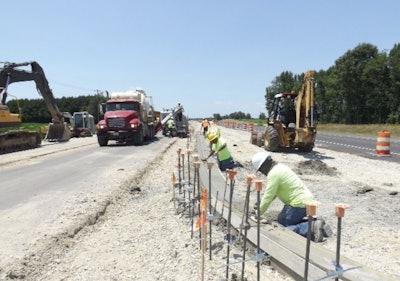 The Federal Highway Administration says it will amend or repeal a century-old regulation that impeded innovation on U.S. roads, according to the American Road & Transportation Builders Association.
ARTBA filed a petition in March asking for relief from 23 CFR 635.411, a federal regulation that prohibited state and local governments from using patented or proprietary products on federally funded bridge and road projects unless the products qualified for limited exceptions. You can read more about ARTBA's reasoning behind the petition here.
ARTBA argued that the 1916 regulation, enacted under the U.S. Department of Agriculture which then had jurisdiction over roads, was not directed by the 1916 Federal-Aid Road Act or subject to public notice rules. Also missing was a record or official proceedings to support the rule's rationale.
In addition, other federal agencies have procurement systems that allow for the appropriate use of proprietary or patented products.
FHWA says it will accept comments through Jan. 14th before taking any final action.