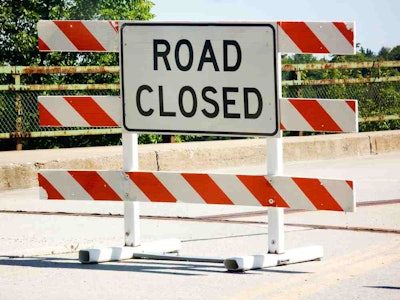 On June 26, the Texas Department of Transportation (TxDOT) closed the Texas 30 bridge over Gibbons Creek in Grimes County after drivers complained about a "dent" in the bridge, The Eagle reports.
After diverting creek water to get a closer look at the bridge, TxDOT crews discovered that the bridge metal was rusting and eroding, thereby causing the bridge deck to sag.
TxDOT spokesman Bobby Colwell told the news agency that the bridge will be closed to traffic for at least the next two weeks, maybe longer, while a contractor is found to make the necessary repairs. In the meantime, traffic will be detoured to Texas 90 and F.M. Road 244.