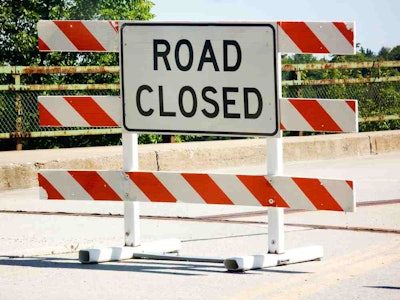 Independence Bridge in Bay City, Michigan, will soon be shut down for three months for a $1.45 million rehabilitation project. The project began in October with concrete work and includes replacement of the bascule span deck grating, span stringers and sidewalks, the Bay City Times reports.
The bascule-type draw bridge, which carries Truman Parkway over the Saginaw River, could be closed as early as Thursday, Jan. 4. The project is scheduled for completion on March 31, the newspaper reports.
The city is to pay five percent of the project, or about $72,500. Federal funds administered through the Michigan Department of Transportation is paying the rest, the newspaper says.
The project was awarded to Davis Construction of Lansing, Michigan.
According to the newspaper, the project comes as the city is figuring out the future of the two bascule bridges it owns and operates. The Bay City Commission was to vote on a proposal to privatize the bridges at its meeting on Monday, Dec. 18, but the item was removed from the agenda following public outcry, the Bay City Times reports.