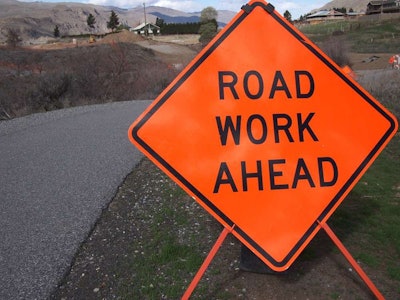 The Governors Highway Safety Association (GHSA) has awarded the Peter K. O'Rourke Special Achievement Award in the Field of Highway Safety to the Connecticut Department of Transportation (CTDOT) and the University of Connecticut Transportation Safety Research Center (CTSRC).
CTDOT and CTSRC were recognized for the motor vehicle crash reporting system and development of the Connecticut Crash Data Repository.
Over a two-year period the two groups developed a statewide electronic crash reporting system, which is based on the national model minimum uniform crash criteria developed to provide real-time crash data to all highway safety users. Crash reporting times have been cut down to two weeks from 16 months.
"Our previous crash reporting system, which met the needs of earlier generations of state and local safety planners, was in need of being overhauled and replaced," says CTDOT Commissioner James P. Redeker. "We capitalized on the opportunity, collaborated, and produced a state-of-the-art system that enhances our ability to collect, analyze and most effectively utilize timely, complete and accurate crash data. This partnership demonstrated that a multi-disciplinary interagency project team is an effective model for expediting project delivery."