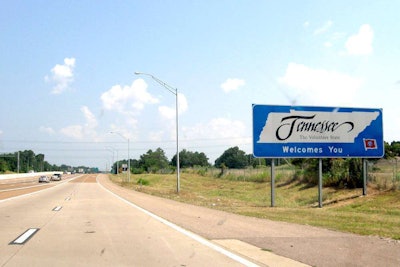 The U.S. Department of Transportation has awarded the Tennessee Department of Transportation a $10 million Transportation Investment Generating Economic Recovery (TIGER) grant to complete a 16-mile segment of the Foothills Parkway in Blount and Sevier counties.
The National Park Service and the state of Tennessee have committed funding to match the grant to make sure it is completed. While Congress authorized the Foothills Parkway in 1944, it hasn't been completed, despite efforts by the National Park Service, the Great Smoky Mountains National Park and the Tennessee Department of Transportation.
"Completion of this 16-mile section of the Foothills Parkway will help the Smokies' more than 9 million visitors from around the world experience the park more easily and have greater access to panoramic views of the mountains," says Sen. Lamar Alexander (R-Tennessee).
Alexander has long supported completion of this section of the parkway and says he sent a letter to Transportation Sec. Anthony Foxx in April urging the USDOT to approve the $10 million TIGER grant request.
"The Great Smoky Mountains National Park, the most visited national park in the United States, already has a tremendous economic impact in East Tennessee," he adds. "In 2014, the park hosted more than ten million visitors, who spent more than $800 million and supported more than 12,000 jobs. The completion of this 16-mile section of the Foothills Parkway will continue to enhance tourism and economic development in the area."