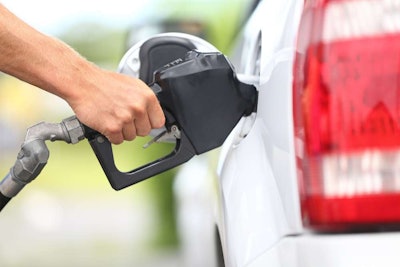 New Jersey officials are working on a bill that would raise gas taxes, a move they expect will provide hundreds of millions in additional revenue for the state's transportation trust fund.
Senate bill 2352 calls for an increase in the tax on gasoline from 10 cents per gallon to 21.5 cents per gallon, and on diesel from 13.5 cents to 24.5 cents beginning July 1 this year for fiscal year 2017. It also calls for these taxes to increase by 2 cents per gallon in subsequent years.
It is estimated the increase would generate roughly $550 million in additional funding for fiscal year 2017 and roughly $100 million per year in additional funding after that, and make total construction project funding reach $2 billion per year.
The bill was introduced June 9 and is expected to be discussed and possibly voted on this week. It would be the first increase in the state gas tax in 28 years.
The increase in the taxes could put New Jersey in the top seven states with the highest gas tax, according to a report by New Jersey 101.5. It currently ranks as the second lowest gas tax.
Despite this increase, some transportation experts say it isn't enough to fix New Jersey's transportation infrastructure problems, according to a report by NorthJersey.com. Some say the state would need to increase the gas tax by 21.5 cents to keep up with inflation.