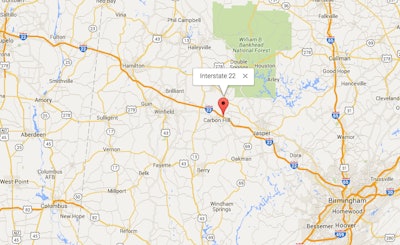 Alabama officials held a ribbon cutting ceremony Monday commemorating the opening of the last interchange of Interstate 22, connecting the highway to I-65 just north of Birmingham.
The interchange has taken nearly six years to complete and ultimately connects Birmingham and Memphis, Tennessee.
Work on I-22, which for years has been referred to as Corridor X, has carried on for 32 years at a cost of roughly $1 billion, according to a report by Al.com. It stretches 98 miles from the Mississippi border to Birmingham. The interchange with I-65 has cost an estimated $165 million and represents the Alabama Department of Transportation's largest single project.
The interchange project required extensive underground work and had to be coordinated with an existing storm runoff concrete drainage system. According to the Al.com report, the interchange has 14 bridges and 14 ramps.