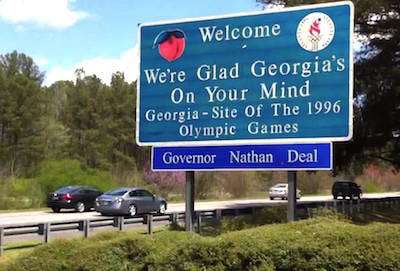 The Georgia Department of Transportation (GDOT) has awarded 37 construction and maintenance project contracts valued at $82.7 million for projects advertised for bids in May.
More than half of the projects are for resurfacing and maintenance work, with a value of $48.4 million.
The largest project, valued at $13.8 million is for work on a six-mile section of Interstate 75/I-85 from University Avenue to the Brookwood Interchange in Fulton County. This roadway is also known as the Downtown Connector. C.W. Mathews Contracting of Marietta, Georgia, will begin work this summer.
GDOT reports bridge maintenance and construction projects accounted for 28 percent or nearly $28 million, of the contracts awarded.
Four new bridges are part of these contracts, located in Dawson County on Georgia 136 over Etowah River, Hancock County on Georgia 16 over Little Should Bone Creek, Brantley County on Georgia 32 over Little Satilla River Overflow and Newton County on Georgia 36 over the Yellow River. The latter is the second highest value contract for the month, at $7.9 million and will be completed by E.R. Snell of Snellville, Georgia, by May 31, 2018.
Safety upgrade contracts awarded totaled $11.1 million, with $4.2 million for sign upgrades in locations in Candler and Chatham counties and operational improvements and video detection systems installations on Georgia 400 and Georgia 140 in Fulton County.