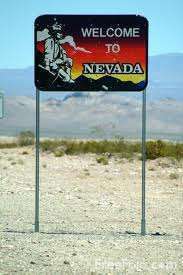 The Nevada Department of Transportation (NDOT) has awarded Las Vegas Paving a contract for improvements and widening of a 5-mile stretch of Interstate 15 in North Las Vegas. This section of roadways has 41,600 travel along it each day, but is expected to increase 71 percent in the next 15 years.
NDOT estimates the project will involve moving 385,000 cubic yards of dirt, placing 166,500 tons of asphalt and require up to 100 workers onsite during peak activity during the 18-month timeline for completion. Work will begin in August.
The project, valued at $33.8 million will widen the roadway from four to six travel lanes in both directions and install new lighting, signage and landscaping projects. The project also will include drainage improvements and widening and seismic upgrades to four overpasses at Range Road and Union Pacific Railroad tracks.
"The project will improve safety and mobility through the northern Interstate 15 corridor, greatly reducing travel times and congestion," says NDOT Director Rudy Malfabon. "It will also enhance traffic flows entering and exiting the Las Vegas Motor Speedway, which is especially crucial during NASCAR events and the Electric Daisy Carnival."