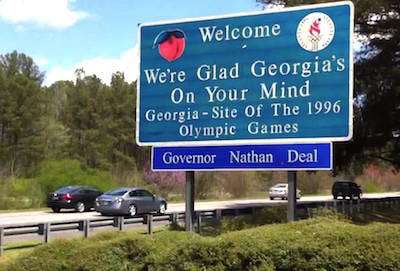 The Georgia Department of Transportation has awarded 31 contracts valued at $146.6 million for projects across the state, including road widening and new bridge construction made possible by bridge bonds appropriated by the state legislature in 2015.
Projects, announced the first of April, include:
$31.2 million for widening and new bridge construction in Coffee County on SR 135 and U.S. 441/SR 31 – Contractor: East Coast Asphalt, Douglas, Georgia – Completion Date: May 31, 2020
$26.7 million for widening 5.6 miles of SR 133 in Brooks County – Contractor: The Scruggs Company, Hahira, Georgia – Completion Date: Oc. 31, 2018
$19.9 million for widening and construction of a replacement bridge on SR 53 in Forsyth and Hall counties. This includes replacing a structural deficient steel truss bridge built in 1956. The project is funded by the 2015 bridge bonds.
$58 million, including $390,000 from the Transportation Investment Act, for resurfacing projects in Dodge, Laurens and Wilcox counties.
Drainage improvements projects in Charlton County, and safety projects in Walton, Newton, Brantley and Pierce counties.
Details on awarded projects from the March letting through the Award Announcement Downloads link at www.bidx.com/ga/letting?lettingid=16031801. Click on Award Announcement on the right.
More details on Georgia's Transportation Funding Act, including future project investments, is available at www.GAroads.org.