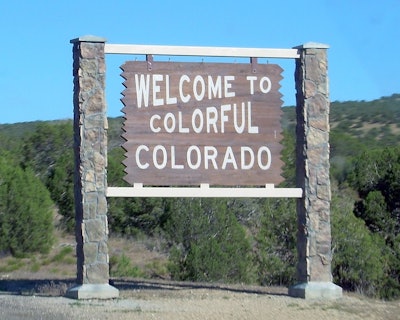 The Colorado Department of Transportation (CDOT) has selected Flatiron/AECOM as the Apparent Selected Proposer for the 12.5-mile C-470 Tolled Express Lanes Segment 1 Design-Build project.
The agency says currently more than 100,000 motorists travel over this section of C-470 each day and estimates that figure to increase by 40 percent by 2035. The project will cost an estimated $215 million and is set to be completed by spring 2019 after beginning this summer.
"This regionally significant project for Colorado attracted global interest from the design-build industry. The great competition at the qualifications phase continued into the selection phase with three highly talented and regarded shortlisted teams," says Jerome Estes, CDOT Project Director.
"CDOT is now eagerly anticipating continued collaboration with Flatiron/AECOM as we transition into construction delivery this summer upon completion of formal contracting. The traveling public has asked CDOT to relieve congestion within this critical corridor and the team is beyond enthused to be well positioned to begin delivery."
The project work will include:
Adding two tolled express lanes westbound from I-25 to Colorado, one tolled express lane between Colorado and Wadsworth westbound and one tolled express lane eastbound from Wadsworth to I-25
Full reconstruction of a portion of the existing pavement
Adding auxiliary lanes at selected locations
Improving portions of on-ramps and off-ramps to current standards (including ramp metering where appropriate)
Realigning substandard curves
Safety and operational improvements between I-25 and Quebec via adding direct-connect ramps from I-25 to the C-470 tolled express lanes
Widening of existing bridges throughout the project area
Replacing the bridges over the South Platte River
Installing water-quality features where required
Installing noise barriers where required
Installing intelligent transportation systems elements and tolling equipment
And, adding grade separations for the multi-use trail at Quebec and Colorado
More details on the C-470 project are available at https://www.codot.gov/projects/c470.