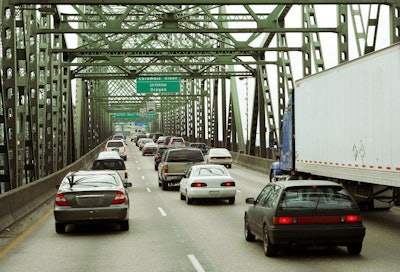 The Oregon Department of Transportation has planned a series of listening sessions to gather public comments on the department's draft Transportation Safety Action Plan (TSAP) that would span the next five years.
The TSAP offers short- and long-term policy that address "core transportation safety challenges and opportunities facing Oregon." ODOT says the plan also serves as the state's Strategic Highway Safety Plan.
Sessions dates and locations include:
Salem: Jan. 19, 10 a.m. – Noon, Oregon Dept. of Fish & Wildlife, 4034 Fairview Industrial Drive SE, SalemBend: Jan 22, 12:30 p.m. – 2:30 p.m., ODOT Region 4 Headquarters, 64055 N. Highway 97, Building K, Bend
La Grande, Jan. 26, 2:30 p.m. – 4:30 p.m., La Grande Public Library, 2006 4th Street, La Grande
Roseburg, Jan. 29, 2016, 1 p.m. – 3 p.m., ODOT Region 3 Headquarters, 3500 NW Stewart Parkway, Roseburg
ODOT says accommodations will be provided to persons with disabilities, and alternate formats of printed material are available upon request by calling 503-986-4188 at least 48 hours prior to the meeting.
The plan is available for review here.