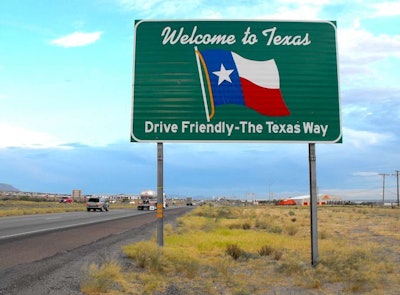 The Texas Transportation Commission (TTC) has approved 34 projects valued at more than $520 million for the December round of projects as part of the states Proposition 1.
The November round included nine projects valued at $437 million. The TTC has now approved 165 of the planned 200 projects to be funded by Proposition 1.
Proposition 1, which dedicates a portion of oil and gas tax revenue to the state highway fund, will cover more than 800 miles of highway rehabilitation, including 500 miles of new highway lanes; 114 replaced, widened, or rehabilitated bridges; and 159 miles of passing lanes added to rural highways, the Texas Department of Transportation (TxDOT) reports.
Several TxDOT districts will use maintenance funds to repair and rehabilitate roadways impacted by energy production. "These funds, along with Proposition 1 funds specifically allocated for energy sector needs, will allow projects in impacted areas to receive nearly 30 percent of total 2015 Proposition 1 funding," the agency says.
Proposition 1 funding, TxDOT adds, also addresses safety, as there were more than 23,000 crashes on roadways where Proposition 1 projects are located. "The work planned in these areas is designed to enhance safety for drivers and reduce the number of crashes, fatalities and injuries," the department says.