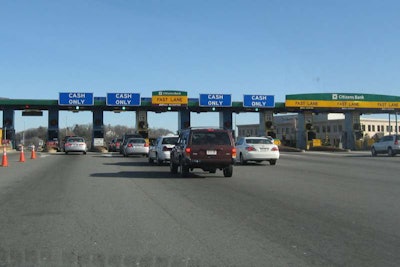 The toll rate for North Carolina's Triangle Expressway increases by 13 cents Jan. 1, the first in a string of increases for 2016 that will eventually raise the rate by 5 percent for the year. The North Carolina Turnpike Authority set the rate increase schedule based on financing needs for the expressway.
Tolls collected help pay off bonds sold to fund the $1 billion project, in addition to maintenance costs including repairs, signage and general upkeep. This increase raises the trip cost for Quick Pass holders to $3.04 and $4.65 for bill-by-mail customers.
Future upgrades to the Triangle Expressway include an additional interchange at Old Holly Springs/Apex Road in Holly Springs to open in November, and an interchange in western Cary at Morrisville Parkway, set to open in 2018.
The North Carolina DOT says Quick Pass holders have the largest coverage area of toll program interoperability in the U.S., with the ability to work with Georgia's Peach Pass, Florida's Sun Pass and the 15-state E-ZPass system.