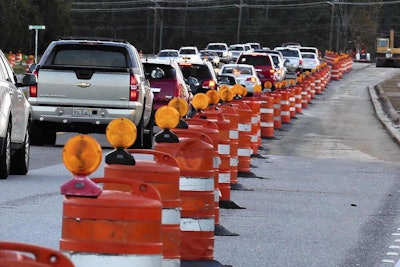 A 70-year-old flagger for the West Virginia Department of Highways died earlier this month after being run over by a fellow DOH worker.
The Intelligencer and Wheeling News-Register reported that Susan Custer was working on a highway jobsite Nov. 10 near the Pennsylvania border when she fell underneath a pickup truck.
The driver of the truck didn't see Custer had fallen and ran over the woman at a slow speed.
A medical helicopter was called, but police said the weather prevented the helicopter from transporting Custer. It's not known what caused her to fall, but her body was transported to the state medical examiner's office.
The Charleston Gazette-Mail reported that Brook County Chief Deputy John Eckersberg said the autopsy results could show if Custer fell due to some medical condition. Police do not think foul play was involved.