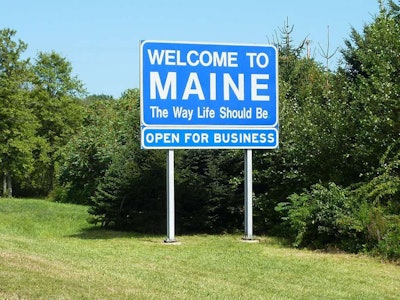 The Maine Department of Transportation (MaineDOT) has named a portion of I-295 the Richard A. Coleman Highway in honor of Coleman's 60-year career with the department.
The section renamed for Coleman stretches from the Scarborough toll plaza to the West Gardiner toll plaza on I-295 and was announced earlier this year by a bill from the Maine House of Representatives. Senator Roger Katz (R-Augusta) sponsored the bill.
Coleman has been with the agency since 1956, serving as MaineDOT's chief engineer during the expansion of the Eisenhower Interstate System.
The department said he played a key role in the construction of Maine's interstates and contributed "greatly on various projects through the years including the Penobscot Narrows Bridge.
He currently works for MaineDOT in the legal department and serves as a liaison working with the public impacted by the department's projects.
"Richard Coleman has been an integral part of MaineDOT for decades," said MaineDOT Commissioner David Bernahrdt. "Dick hired me in 1984 as an engineer here, and I have been so proud to have watched and learned from a true professional."