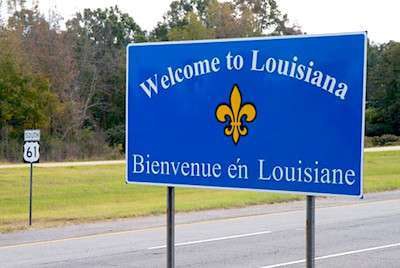 The first female secretary for the Louisiana Department of Transportation and Development announced she will be stepping down from her post in 2016.
The Advocate reported that Sherri LeBas will be leaving her position early next year before the winner of the upcoming governor's race takes office. LeBas said she hopes for a chance to help the new appointee with the transition.
"It has been a tremendous honor to have served in this capacity," LeBas said at a meeting for the American Council of Engineering Companies. "It will be one of the highlights of my life."
LeBas' announcement didn't come as much of a surprise since most of the cabinet positions are expected to change with the new governor—voters will decide between Republican David Vitter or Democrat John Bel Edwards on Nov. 21.
LeBas oversaw much of the major road and bridge reconstruction projects that were needed after hurricanes Katrina and Rita hit the state. She's also had to deal with $12 billion in backed up projects, and a legislature that hasn't been able to come up with a solution to the state's infrastructure funding needs.
LeBas has been with the department for 26 years and spent six years prior at the Louisiana Division of Administration.