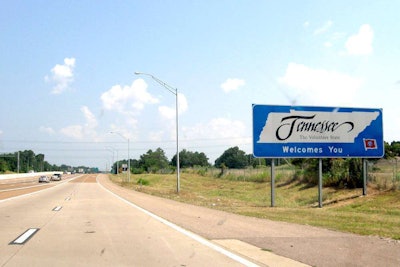 A public-private advisory consortium says in a new report Tennessee needs $25.7 billion in transportation infrastructure improvements by 2018, an increase of $4.2 billion or 19.5 percent over the group's previous yearly estimate.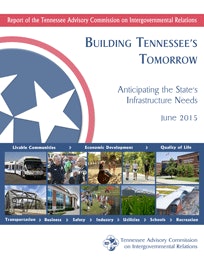 The Tennessee Advisory Commission on Intergovernmental Relations' (TACIR) annual report covers all infrastructure needs across the state, including transportation and utilities, education, health safety and welfare, recreation and culture, general government and economic development. Transportation accounted for the majority of the $43.3 billion TACIR says is needed in all categories.
TACIR "serves as a forum for the discussion and resolution of intergovernmental problems" and is made up of 25 members from state and local governments as well as private citizens. The report is issued annually and covers a moving five-year period.
Of the $4.2 billion in the increased funds needed for transportation, bridges accounted for $3.7 billion. Bridges needing the work are those with "remedial needs exceeding $50,000" that are treated as bridges having "immediate needs."
New transportation projects needed reached $2.4 billion with current projects listed in the report increasing in cost by $1.1 billion compared to last year's report. However, projects completed since the 2014 report totaled $1.2 billion, and there have been $942 million in "cost reductions." The Tennessee Department of Transportation's (TDOT) new Expedited Project Delivery (EPD) program accounted for $171 million of those cuts in costs.
The EPD allows TDOT to evaluate projects for "cost-effective modifications" to intersections and roads instead of building new roads or widening existing highways.
The full report is available here.