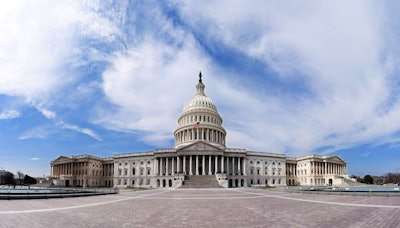 The favorite to replace John Boehner (R-Ohio) as the Speaker of the House has gone on record vowing to pass a six-year highway bill before the October 31 deadline.
The Hill reported that House Majority Leader Kevin McCarthy (R-California) said on MSNBC's "Morning Joe" that if he were elected to the Speaker position once Boehner steps down in October, he would affect change.
"We're going to make sure we get the highway bill done," McCarthy said. "If we pass a highway bill with tax reform at the same time, that's policy. That changes the inversion process; that means more money comes back to America. That puts a six-year highway bill on to the floor and starts moving and building roads that we need in American infrastructure."
McCarthy added that he doesn't want to fund a long-term highway bill through a gas tax hike, as transportation has long been funded. Instead, he'd like to use the revenue from corporate overseas taxes.
"You're not going to see an increase in tax, gasoline tax, no, but you're going to see a change in the tax structure to territorial tax," he said."… You're going to see a difference that it's going to be a six-year bill. You're going to see reforms when you want to talk about policy as well, that we don't wait 10 years when we approve a road to be built. You're going to see that they're going to have the process if a state already has [the California Environmental Quality Act] involved there, is you don't have to duplicate when it comes to the environmental controls. So we're going to find a bill done next month that is a six-year highway bill."
The Highway Trust Fund is set to expire October 31 – though, the HTF has the funds to last through the third quarter of 2016. The HTF was extended with a short-term patch for the 34th time since 2008 back in July, but lawmakers on both sides of the aisle have been calling for something more long-term like the Senate's six-year DRIVE Act, which the House has yet to vote on.