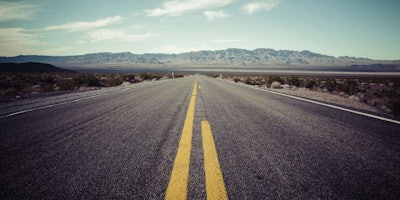 The U.S. Department of Transportation (USDOT) has unveiled its Build America Transportation Investment Center (BATIC) to serve as a centralized source for municipalities and states seeking federal transportation knowledge, applications for transportation credit programs and methods for accessing private capital for public-private partnerships.
President Obama established BATIC in 2014 as part of his Build America Investment Initiative. USDOT will open a "center of excellence" for the organization next fall.
The American Association of State Highway and Transportation Officials (AASHTO) plans to work with BATIC to establish The BATIC Institute: An AASHTO Center for Excellence. The purpose of this institute will primarily focus on training and technical assistance for public sector organizations.
"Transportation departments are increasingly challenged to find the financial resources needed to maintain and modernize their aging infrastructure systems," AASHTO Executive Director Bud Wright said. "This Institute is a vital resource for state and local government officials looking to identify and utilize 'real world' solutions to finance transportation projects."
As part of this unveiling, Transportation Secretary Anthony Foxx announced Andrew Right would serve as executive director of the center. Right has a B.S.E. in civil engineering and operations research from Princeton University and most recently worked in financial services where he advised on transportation infrastructure transactions.
"With his background in civil engineering and infrastructure financing, no one is more qualified and ready to lead BATIC than Andrew," Foxx said. "He and his team will provide project partners and potential investors with the clarity and technical assistance they need to move more projects forward and reduce our nation's infrastructure deficit."
More information about BATIC is available here.