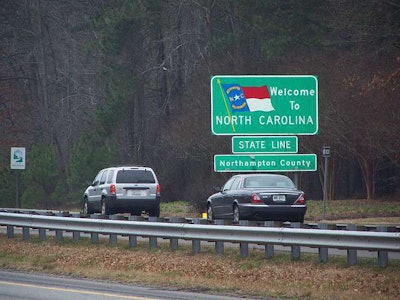 North Carolina State Representative Dean Arp (R-Union) has introduced a general obligation bonds bill that would supply $400 million for supplemental highway funding across the state.
H.B. 943 would put the bond option, which would aim to raise approximately $2.86 billion in total for multiple projects extending beyond transportation, up for vote by the state's citizens this November.
The bonds would be for "the purpose of providing funds, with any other available funds, to update the State's public facilities for the twenty-first century, including, without limitations, construction, repair, renovation, and furnishing of new facilities and construction and renovation of highways, roads, bridges, and related road infrastructure."
The endgame, as written in the bill's "purpose" opening statement indicates, is for economic development and to attract new business and tourism.
The plan is similar to Gov. Pat McCrory's proposed Connect NC initiative, and he applauded the efforts of the H.B. 943.
"The House proposal aligns with our plan to invest in North Carolina with a prudent, conservative approach that takes advantage of historically low interest rates and doesn't raise taxes," he said in a statement. "I applaud the House for listening to the people across our state who want to prepare North Carolina for the next generation. North Carolinians deserve a chance to express their voice on this issue in November."