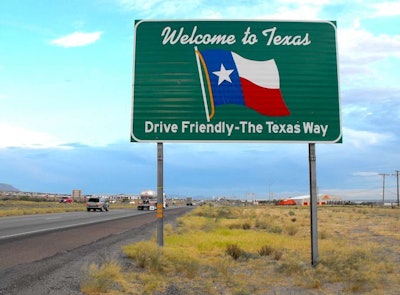 The Texas Transportation Commision has approved 17 projects valued at $401.5 million as part of the fifth round of the state's Proposition 1, bringing the total number of projects to 93 of the 200 planned under the furnding program.
The fourth round included 15 projects at a total of $662 million. The total value of projects to date has now eclipsed the $1 billion mark.
Proposition 1, approved by the Texas voters last November, will cover more than 800 miles of highway rehabilitation, including 500 miles of new highway lanes; 114 replaced, widened, or rehabilitated bridges; and 159 miles of passing lanes added to rural highways.
Proposition 1 Fifth Round Project Funds
County Bid Total
Bee $8.64 million
Bexar $31.16 million
Cass $0.78 million
Chambers $1.81 million
Duval $8.81 million
Ector $6.84 million
Grayson $12.50 million
Harrison $90.77 million
Hidalgo $3.55 million
Irion $30.89 million
Jefferson $29.99 million
Navarro $130.75 million
Nueces $16.39 million
Potter $26.40 million