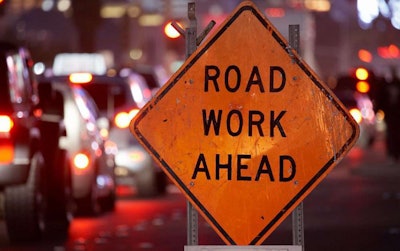 Applications for the seventh round of the U.S. Department of Transportation's (USDOT) Transportation Investment Generating Economic Recovery (TIGER) grants amounted to $9.8 billion, a figure many times the $500 million available amount, and a clear indicator of the pressing need for increased federal funding.
The majority of the 625 applications submitted by June 5 were for road projects, totaling 60 percent. Last year only 565 applications total applications were submitted.
"The consistent number of high quality projects we're unable to fund through TIGER every year demonstrates the need for Congress to act to give more communities access to this vital lifeline," Transportation Secretary Anthony Foxx said.
The FY 2015 Consolidated and Further Continuing Appropriations Act, signed last December, provides for the TIGER funding this year. Applications must be submitted for capital investments in surfaced infrastructure, demonstrating that the projects "will have a significant impact on the nation, a region or metropolitan area."
Created in 2009, the TIGER program has provided $4.1 billion for 342 projects. In the previous six rounds, more than 6,000 applications have been submitted for a total of $124 billion in transportation project requests.
TIGER 2014 provided $584.1 million for 72 capital and planning transportation projects in 46 states and the District of Columbia, USDOT said.
More information about the TIGER program, including the awarded projects, can be found at https://www.transportation.gov/RAISEgrants.