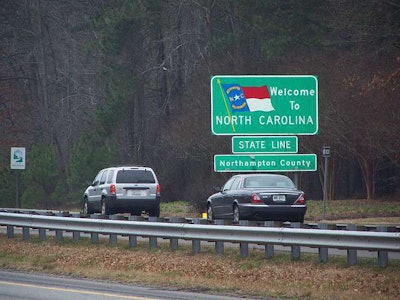 North Carolina's transportation chief unexpectedly stepped down from his post Tuesday.
According to the News Tribune, Department of Transportation Secretary Tony Tata decided to resign this week in order to spend more time with his family and direct his focus more towards writing books.
"While there is much more work to do, it is time for me to focus on personal and family matters as well as my passion for authorship," he said in an email to his staff.
Tata has already given over all of his duties to new acting Secretary Nick Tennyson, who was the Chief Deputy Secretary.
Tata touted his accomplishments during his two years running the department – singling out the reduction in Department of Motor Vehicle wait times and brokering a deal to build the Bonner Bridge to Hatteras Island.
"Along with giving 100 percent effort in my day job, I was really working around the clock," Tata said in an interview with WRAL News. "… There's been a lot of indecision and a lot of turmoil within the family to figure out a way forward for me. It may seem sudden, but it's not."
Tata said he wanted to spend more time on his side job as an author. He's already had four books published, but his writing career became a point of contention earlier this year. The News Tribune reported that Tata took a leave from his job to go on a book tour just before a severe snow storm crippled the roads.
Though, North Carolina Gov. Pat McCrory said that Tata was leaving on good terms and made an impact in his time with the Transportation Department, according to WRAL.
"Tony Tata has been a valuable partner in our efforts to reform and modernize North Carolina's transportation system," McCrory said. "His dedication to the people of North Carolina is in keeping with his long career of service to his community, state and country."