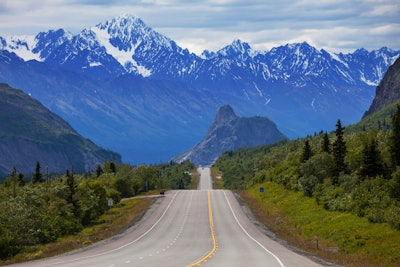 The Alaska Department of Transportation and Public Facilities (ADOT&PF) has made its Statewide Transportation Improvement Program for fiscal years 2016-2019 available for public comment through August 27.
Alaska's STIP outlines a four-year program of partial or fully-funded federal projects and preservation efforts for the state's transportation system, including Interstate and state highways, bridges, public transportation and ferries. Airports and non-ferry-related ports and harbors are not included.
The plan, with details and means of commenting available here, includes approximately $4.3 billion in road and bridge improvement projects.
The 2012-2015 STIP plan, with current projects, is available here.