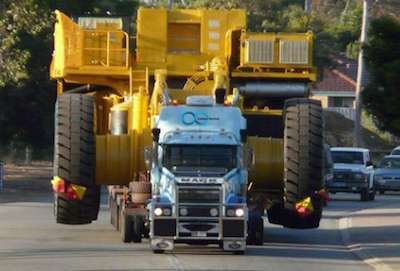 The Louisiana Department of Transportation and Development is ditching its in-house developed oversize/overweight vehicle permitting system in favor of a system developed by Intergraph.
The integrated and automated permitting and routing system is an upgrade over the previous system the Louisiana DOTD was using. Intergraph said it will provide the department the ability to issue OS/OW permits at a quicker pace and give intelligent routing and real-time restriction management.
"The automated permitting and routing solution will improve customer service through quicker turn-around time on OS/OW permits," Louisiana DOTD transportation permits manager Tammy Anderson said. "Most important, Intergraph's solution will enable DOTD to provide a safe highway network for the traveling public through intelligent routing and real-time restriction management."
Louisiana's DOTD issues the third most OS/OW permits in the country at about 258,000 each year. The Intergraph system lets the department use resources elsewhere by streamlining the process.
The new system uses Cambridge Systematics' permitting application and allows DOTD to issue the OS/OW permits through an online application. The mapping system allows users to automatically route OS/OW loads.