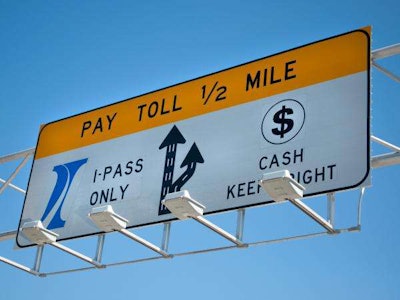 The Illinois Tollway is seeking design and construction management services proposals for nine contracts estimated at $109 million for projects part of the Move Illinois program.
"The Illinois Tollway's Move Illinois Program continues to help move our state's economy forward by investing billions in critical infrastructure projects, including $1.6 billion in capital projects this year alone," Illinois Tollway Executive Director Greg Bedalov said.
"The contract opportunities announced today will help us continue building the new Illinois Route 390 and start design work on the southern portion of the new tollway that will link the Jane Addams Memorial Tollway (Interstate 90) and the Tri-State Tollway (I-294) as part of the Elgin O'Hare Western Access Project (EOWA)."
The contracts for this round include:
Construction management contract for construction on Illinois Route 390 between Arlington Heights Road and Lively Boulevard (EOWA Project)
Two construction management upon request contracts including a contract for I-90 Rebuilding and Widening Project bridge reconstruction and rehabilitation, retaining wall repairs and landscaping and a contract including earthwork and frontage road construction (EOWA Project)
Three design contracts for construction on the new tollway around the western border of O'Hare linking I-90 and I-294, including the section between I-294 and Franklin Avenue/Green Street, the section between Franklin Avenue/Green Street and the Bensenville railroad yard and for the Bensenville railroad yard underpass
One design and construction upon request contract for earthwork and environmental assessments for the EOWA Project
One materials engineering services upon request contract for the EOWA Project and systemwide projects.
One land acquisition upon request contract for EOWA Project and systemwide projects
More information on submitting proposals is available at www.illinoistollway.com in the Doing Business section. Submissions are due Aug. 21, contracts will be award in December, and work is estimated to start in the spring of next year.