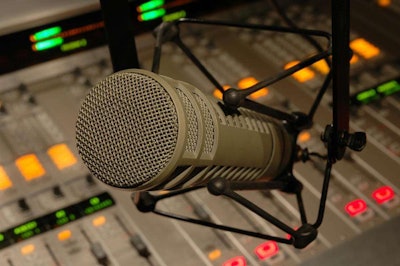 The American Road & Transportation Builders Association (ARTBA) and the American Public Transportation Association (APTA) are running 30-second radio ad spots aimed at legislative leaders urging them to "stop playing games with the federal transportation funding and find a permanent solution for the federal Highway Trust Fund (HTF)."
The associations say the ads are running in represented areas covered by Senate Majority Leader Mitch McConnell (R-Kentucky); House Speaker John Boehner (R-Ohio); Senate Minority Leader Harry Reid (D-Nevada); House Minority Leader Nancy Pelosi (D-California); House Ways & Means Committee Chairman Paul Ryan (R-Wisconsin.); Senate Finance Committee Chairman Orrin Hatch (R-Utah); House Majority Leader Kevin McCarthy (R-California); House Majority Whip Steve Scalise (R-Louisiana) and Senate Finance Committee Ranking Member Ron Wyden (D-Oregon).
The ad script reads as follows:
"For the past seven years, our presidents and the Congress have added over $50 billion to our nation's debt… just to maintain current road and public transit funding. Now they're talking about doing it again. That puts a huge burden on future generations. And it's wrong. It's guaranteeing our kids will have worse debt… traffic congestion and poor infrastructure. Tell [Congressman/Senator…] you're tired of funny money politics and budget schemes on transportation. It's not fair to our kids."
The ad targeting Ryan can be listed to here. Ryan has stated a $10 billion stopgap measure is being planned to provide temporary transportation project funding for the Highway Trust Fund (HTF) for the remainder of 2015, if permanent funding isn't passed prior to the current May 31 deadline.
The Transportation Construction Coalition, of which ARTBA is a member, previously ran a 12-day social media infographic campaign to "press Congress to find a permanent fix for the federal Highway Trust Fund (HTF)" before funding runs out at the end of May this year."
The APTA also recently pushed an effort to "focus on the urgency of the passage of a long-term, federal transportation bill" with the Stand Up for Transportation Day on April 9. That effort involved 300 organizations in 140 communities throughout the country.