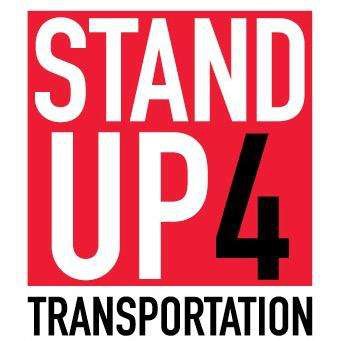 The American Public Transportation Association (APTA) is promoting April 9 as Stand Up for Transportation Day, an effort to "focus on the urgency of the passage of a long-term, federal transportation bill" involving 300 organizations in 140 communities throughout the country.
The Moving Ahead for Progress in the 21st Century Act, also known as MAP-21, will expire on May 31, and currently there is no legislation to continue transportation funding.
Organizers are putting on events in 31 states, such as the Orange County Transportation Authority and Long Beach Transit press conference near the Queen Mary ship in Long Beach, Calif. Members of congress and local transit authorities will be on hand for the event scheduled for 10 a.m. April 9.
Voices for Public Transit also is promoting Stand Up for Transportation with a Thunderclap social media effort, using #SU4T.
For a list of Stand Up for Transportation Day events in 31 states visit here.