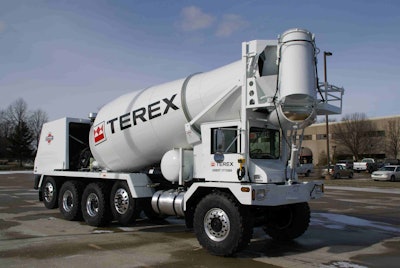 After a halt in production, Terex Roadbuilding rolled its FD5000 "Great Lakes" front-discharge mixer truck.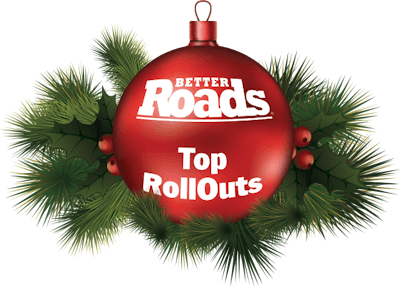 It is 2013 EPA-compliant engine (MTU DD13 diesel engine), which can be configured to provide 350-, 380- or 450-horsepower. The mixer truck on display has a 450-horsepower diesel engine with 1,550 ft.-lb. torque. 197-inch wheelbase, an increase compared to previous five-axle models.
The 11 cubic-yard drum with no cone extension is standard. The drum shell thickness is 3/16-inches and is constructed of AR400 material. A new steering system takes advantage of the 42-degree wheel cut capability, resulting in a more than 20-percent tighter truck turning radius than previous models.
For more information, click here.
Editor's note: We're sharing all of our Top RollOuts throughout the month of December. To see them all, check out our

25 Days of RollOuts

.